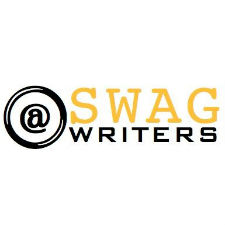 Black Swan Books & Music team with the SWAG Writers (The Staunton, Waynesboro, and Augusta Group of the Virginia Writers Club) Reading Series to present a reading by fiction writers Clifford Garstang (What the Zhang Boys Know and In an Uncharted Country) and Chris Cleary (The Ring of Middletown).
The reading will take place on Friday, October 23 at 6:30 pm at Black Swan Books & Music, 1 E. Beverley St., Staunton. The reading is free and open to the public.
This event is the latest public reading sponsored by SWAG organizers who hope to elevate the profile of area writers and promote the literary arts in Staunton, Waynesboro, and Augusta County by providing a forum for local and visiting authors to share their work.  SWAG Writers is made up of professional, aspiring, and hobby writers who also host a monthly mixer at Black Swan where members meet to network and socialize and read short excerpts of their work at an open mic. Writers interested in joining the group can contact Cliff Garstang at [email protected]. Black Swan Books & Music in Staunton, sister store to Black Swan Books in Richmond, specializes in used and rare books and records and frequently sponsors literary and musical events.
About the Featured Authors
Clifford Garstang's novel in stories, What the Zhang Boys Know, won the 2013 Library of Virginia Literary Award for Fiction. His first book, In an Uncharted Country, a collection of linked short stories, won the Maria Thomas Prize for fiction. His work has appeared in Bellevue Literary Review, Blackbird, Virginia Quarterly Review, Cream City Review, The Tampa Review, and elsewhere. In addition to an MA in English and a law degree, he holds an MFA in Creative Writing. He is the co-founder and editor of Prime Number Magazine and is also the editor of Everywhere Stories, a short fiction anthology published in 2014. He lives just outside Staunton.
What the Zhang Boys Know is a novel in stories set in a Washington DC condominium building on the edge of Chinatown. When Zhang Feng-qi's wife is killed in an automobile accident, he must find a way to raise his two young sons. With a focus on the Zhang family, the book's twelve stories are told from the points of view of the diverse residents of the building—an unemployed advertising executive, a gay school teacher, a real estate developer, a sculptor, a lawyer, a novelist, and more. Like most of us, they're all seeking to fill gaps in their lives.
Chris Cleary is a native of southeastern Pennsylvania, the setting for many of his stories, and a high school teacher in Augusta County. He is the author of two novels, The Ring of Middletown and The Vagaries of Butterflies and is currently working on a third, At the Brown Brink Eastward. He received his M.A. from the University of Virginia, where he contributed to the Virginia Quarterly Review and co-founded the Midsummer Players, a theater group that provided free summer Shakespeare productions on the U. Va. grounds. He has been awarded the Presidential Citation for Outstanding Virginia Educator and was State Coach of the Year for the Virginia Association of Speech, Debate, and Drama Coaches.
In The Ring of Middletown, detective Uther Spurrock investigates the disappearance of George Washington's signet ring when a beer delivery truck slams into a colonial landmark. The investigation, mirrored by a manuscript's tale of the 1777 Philadelphia Campaign, is told through alternating narrators—his flirtatious assistant, an octogenarian Quaker, a drunken former glam rocker, and the suspects themselves. As Spurrock's world descends into absurdity, anything seems possible until the revelations of the final chapters.