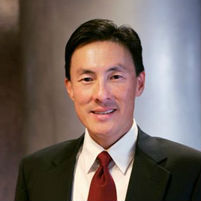 A bill sponsored by Delegate Mark Keam (D-Vienna) to address safety concerns over the unregulated use of laser technology for hair removal cleared the final legislative step this week.
House Bill 2119 implements a recommendation from a 2016 study conducted by the Virginia Department of Health Professions and the Virginia Department of Professional and Occupational Regulation.
In this report, expert state agencies that dealt with healthcare regulatory issues recognized that the lack of laws in Virginia to oversee the practice of laser hair removal may place the health and safety of the public at risk.
Currently, Virginia and New York are the only states in the nation that allow non-health professionals to do this practice.  At least 30 states require some level of physician supervision for those conducting laser hair removal treatments, and a third restrict the practice to healthcare professionals only.
Del. Keam drafted HB 2119 to require that laser hair removal treatments be performed by a doctor, physician assistant, or a nurse practitioner or by a properly trained person working under the supervision of a licensed doctor, physician assistant, or a nurse practitioner.
In 2016, Del. Keam filed another version of this bill as HB 957 when a constituent contacted him after receiving severe burns and blisters during a laser hair removal procedure conducted by an untrained employee. This local TV report about last year's legislation noted that many Virginians have suffered similar burns from unregulated laser hair treatments.
During this year's committee deliberation on HB 2119, another local TV station covered the purpose of this legislation, and found many other Virginians who have also suffered burns.
The Virginia State Senate voted to approve the measure this week, just as the House of Delegates did earlier in February.  HB 2119 is now headed to Governor Terry McAuliffe for his consideration.  Once the Governor signs it, the new law will go into effect on July 1, 2017.
The language of this bill is available at lis.virginia.gov.