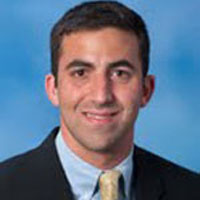 Former UT-Chattanooga director of basketball operations Brian Benator has been named the associate head coach of the postgrad basketball program at Fishburne Military School.
Benator, who received his bachelor's degree from the University of Georgia and his master's degree from the University of Tennessee at Chattanooga, is in his second year on the staff of FMS head coach Ed Huckaby. In his first season, Fishburne had a 27-7 record and made its first appearance in the National Prep Championships, falling 92-86 in overtime in the national quarterfinals to eventual national champion Northfield Mount Hermon (Mass.).
Benator served as director of basketball operations at Tennessee-Chattanooga from 2009-2012. He has also served as an assistant coach at Division II North Georgia.
"I'm very appreciative of the fact that Coach Huckaby thinks highly enough of me to promote me to this new role," said Benator, who as associate head coach will oversee on-floor instruction, recruiting, academic monitoring, and the day-to-day operations of the program.
Benator is currently on the road recruiting for the class of 2013-2014.
"My goals are still the same – to keep working with the kids to help them achieve their dreams of earning a college scholarship and competing for a national championship," Benator said.
More online at www.FishburnePGBasketball.org.