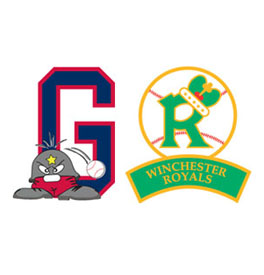 Down 1-0 and hitless entering the fourth, the Waynesboro Generals got untracked, scoring runs in each of the last six innings in a 12-1 blowout of the Winchester Royals Monday night.
The Generals (16-11) had 16 hits on the night, including three from Steve Pollakov and two each from Travis Naraine, Michael McClellan and Dre Gleason, and the first homer of the season from Eugene Vasquez.
All of this was in support of starting pitcher Micah Gorman (4-1), who gave up a run on four hits in seven innings of work.
With the win, Waynesboro moves to within two games of first place Harrisonburg in the Valley League standings.
The Generals return home Tuesday night at 7 p.m. at Kate Collins Field to host Covington.
More online at www.WaynesboroGenerals.net.