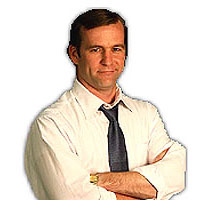 Sixth District congressional candidate Stuart Bain will be in Waynesboro on Wednesday to meet with voters.
Bain, a Libertarian, will be at Tailgate Grill in Waynesboro at 7 p.m. The event is open to the public.
Bain is one of two independent candidates challenging Republican incumbent Bob Goodlatte in the Nov. 2 election.
"No matter the outcome on Nov. 2nd, I will be happy to see Nov. 3rd come around," said Bain, a father of two who works in the tech sector in Roanoke.
The Bain campaign is selling its supporters on the notion that it can see success at the polls next week.
"With no Democrat in the race, we have a legitimate shot to win," Bain campaign manager John Braden said. "I don't think any of the Bains saw this coming, and I know that Stuart will be happy with the results. It's about educating the voters about their alternatives; that there is a solution for our nation's problems. It isn't a solution that involves expensive programs, stifling regulations, or tax hikes. The way to solve most of our country's problems is to shrink the bloated federal government. As long as we know we got that message out there – and, boy, did we ever! – I can sleep comfortably knowing that we did what we sought to do. Still, I'm hopeful that Stuart will win this election. I think voters are sick and tired of their 18-year incumbent."
Online: http://bainforcongress.org
Edited by Chris Graham. Chris can be reached at [email protected].