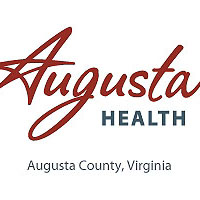 Augusta Health was recently named as a Top 100 Hospital in the nation by Thomson Reuters, an independent company that does research and business intelligence. On an annual basis, Thomson Reuters performs a research study of propriety methodology, in which they take all 5,000 hospitals in the United States and grade them across ten indicators; with those indicators being things like clinical outcomes, effectiveness in providing service and driving levels of patient satisfaction, and financial integrity.
Their system is considered valid and reliable to the medical field, and medical experts agree that it is a well-rounded dashboard of different indicators of performance.
Although this research is done across all hospitals in the U.S., category specific hospitals are automatically taken out of the running for the Top 100 list. Mary Mannix, FACHE, president and CEO of Augusta Health, further explained this narrowing down of hospitals.
"They take out specialties hospitals from the 5,000 that they look at. So if you're a children's' hospital or a heart hospital, they'll pull those specialty sort of uni-focused hospitals out, and then the rest that they leave in there are about 3,000 hospitals.They might be a public institution or a children's hospital or a heart hospital; they're niche hospitals and because they're niche hospitals they pull those out and just focus on the 3,000," Mannix said.
The process becomes even more exact by separating each hospital into its own peer grouping. These groups are large teaching hospitals, which are usually in a university setting, regular teaching hospitals, large community hospitals, medium community hospitals (which is Augusta Health's peer group), and small community hospitals. Data from all of these hospitals and research teams is sent to a public domain and to the MEDPAR database (The Medicare Provider Analysis and Review). By looking at the MEDPAR database, clinical outcomes from hospitals, and the Medicare cost report, which is a public document filed ever year by public health facilities and submitted to the government, Thomson Reuters begins their list.
All data is evaluated and each hospital is given a score. From the 175 major teaching hospitals, 15 are taken for the Top 100 list. From the 435 regular teaching hospitals, 25 are taken. From the 338 large community hospitals, 20 are taken. From the 942 small community hospitals, 20 are taken. And from the largest category, and the one Augusta Health was placed in, the 1,024 medium sized hospitals in the nation, 20 are taken. Although placed in the peer group with the greatest odds against them, the hospital caring for residents of Augusta County and the surrounding areas made it in the top 20 and had a composite score of all tested indicators that was in the 99th percentile.
"We don't ask them to do this. We don't pay them to do this. This is one of the components of Thomson Reuters in terms of the research that they do of the health care industry," Mannix said of the recognition.
"This is what we call an Augusta Health feel-good moment. We are delighted that we have had this recognition and an objective third party recognizing our performance. It's not something we're giving ourselves; Thomson Reuters is the one that has identified this prestigious group of hospitals of which we are now a member. So that is a moment of pride for this organization.
"For us, the story is about this community. And there is a lot competition, there's a lot of predatory movement going on, there's a lot of mergers and acquisitions and hospitals joining larger systems. And we think that what's most important is the story that this tells to the community about Augusta, and that is that you can be free-standing, community owned, middle sized hospital and still deliver performance worthy of national recognition. And this community has a nationally recognized hospital in its own backyard."
Augusta Health was previously honored on the Thomson Reuters Top 100 list for the 1997-1998 time frame. The previous organization that Mannix worked for, Robert Packer Hospital, part of the Guthrie System, also spent some time on this list.
Augusta Health was awarded the additional distinction of the Everest Award, which only six of the Top 100 received. This award is only given to certain members of the Top 100, based on hospital scores over the course of the last five years. They run a regression analysis and examine each hospital's rate of improvement and outcome. The chosen few are facilities which Thomson Reuters feel are setting the national benchmarks for all of the hospital industry.
"It doesn't mean that we don't have opportunity for improvement; we clearly do," Mannix said. "One of the nice things that I really like about this study is that it shows us where those opportunities are and what other hospitals are doing. Even though the Everest Award indicates you've reached the summit, we don't necessarily look at it this way. We feel like we're on a journey of excellence.
"It's no coincidence that we received it. We've been very intentional and focused on our outcome, and in 2008, shortly after I arrived; the management team and the board put together a performance dashboard. We actually call it the Augusta Health Performance Pillars; there are six of them. The categories of those pillars are service, which is quite frankly how we are doing in serving our patients and satisfying our patients; people, which is how satisfied and actualized the people of Augusta Health are whether it be the employees or the medical staff; quality, which is what our outcomes are, whether it be our risk adjusted mortality, our risk adjusted complications, our risk adjusted patient safety and disease; we have a growth pillar, which is how affectively we're serving our community, what percentage of the community we are reaching and whether we are providing the services and programs that the community needs; finance, which is making sure that we have strong financial viability so that we can assure our ability to serve the community for many years to come; and the final pillar is community, that's ways that we can give back to the community outside of our traditional health care mission."
Mannix, as well as the rest of the staff at Augusta Health, plan to continue their success by upholding their set Performance Pillars in the next year.
"We have our plans and our priorities. We have our organizational values, we have our goals. As long as we focus on those things, and I call that 'sticking to our knitting' we can succeed. We didn't set out to win the award for the sake of winning the award. We set those performance goals up for ourselves because we wanted to achieve excellence and we wanted to serve this community in the most effective way that we could."
Mannix as well as a few Board members from Augusta Health will travel down to Amelia Island, Fla., June 1st through the 3rd to be presented with the award.
"We hope to serve this community for many generations to come," Mannix said.
Story by Suzi Foltz. Suzi is an AugustaFreePress.com intern and a senior at Wilson Memorial High School.