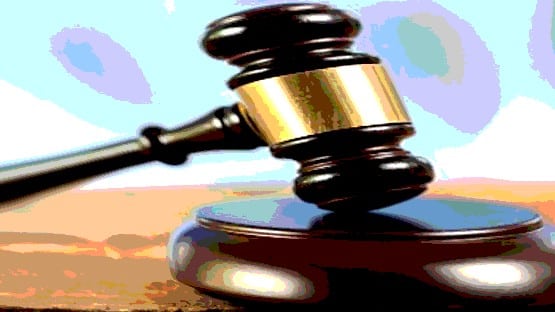 The six members of the Board of Supervisors who want Scott Seaton gone from Augusta County politics are trying out a host of approaches at casting Seaton in an unflattering light.
Bad news for the six: it's not working out for you.
You remember how they tried to blame Seaton for bringing attention to the resignation of Steven Morelli from the Board of Supervisors by leaking details of a March 20 board closed session, but haven't been able to produce any receipts on that.
A new effort there that was exposed this week not only came up empty, but actually undermined the case that they've been making for the past several months.
That try, involving a Freedom of Information Act request of Seaton's communications, also tried to tar Seaton, a Trump Republican, as a tool of a far-left group of local political activists.
That one, also, epic fail.
The third effort was a clumsily executed attempt at the end of this week's Board of Supervisors meeting to lay the groundwork for a second censure involving the reason that Seaton cited for why he began recording the board's closed sessions two years ago.
Taking that one on first, that issue, such as it was an actual issue, seemed to have been resolved months ago, if it even needed to be resolved, but it was brought back up in what came across as a planned ambush at this week's Board of Supervisors meeting.
Beverley Manor District Supervisor Butch Wells, an hour and a half into the board's business meeting, initiated the inquisition, asking Seaton to respond to a Sept. 8 email that he says he sent to Seaton about Seaton's contention that he had begun recording closed sessions because he was confused at hearing County Administrator Tim Fitzgerald tell board members during a closed session that Fitzgerald had executed a contract on behalf of the county that Seaton didn't remember the board giving approval to.
Wells, it would become clear as this inquisition would play out at Wednesday's meeting, didn't really want an answer from Seaton, but rather a pound of flesh.
That much would become obvious later in the back-and-forth when Wells offered a "word of warning" to Seaton on the matter.
The "word of warning": "be careful."
Which is actually two words, but still, the point was made.
The board's vice chair, Jeff Slaven, piled on, asking Seaton – again, he wasn't really asking, because Slaven didn't want an answer – why he hadn't just gone to ask Fitzgerald about the matter privately, rather than bringing it up in a public session of the Board of Supervisors.
Where the matter traveled into the area of the absurd was when Carolyn Bragg, who was appointed by the BOS to fill Morelli's seat, meaning, she wasn't around for the contract embroglio, had no dog in the fight, tore into Seaton.
"I just want to say, it's absolutely, in my opinion, horrible to accuse our county administrator of doing something like that, when you don't know, you admitted, you have, you just think, and the other people were the board, and I wasn't here, I mean, I'll give you that I wasn't here, but the other members of the board have no knowledge of what you're talking about. So why you would publicly accuse somebody of something that is just so contra ethical behavior is what bothers me quite a bit. If you didn't have the proof, if you didn't have the information, it should never have been stated," Bragg said.
Lost here is anything resembling a basic understanding of how the matter involving Seaton's internal questioning of the contract issue came into the public forum.
After admitting to board members in May that he had been recording BOS closed sessions dating back two years, the other six members were pressing Seaton on why, and the explanation about the contract misunderstanding is the reason that he gave.
You'd get the sense from hearing the board members roasting Seaton over hot coals on this that it had been a matter of him dredging up an accusation from a couple of years ago out of the thin air.
They know that's not the case, but it doesn't matter that the facts here don't fit the narrative – just like it hasn't mattered that Seaton didn't do anything wrong in recording the closed sessions, even as an attorney representing the county in a case challenging the denial of a Freedom of Information Act request that I made to the county in August not only claimed in court last month was wrong, but potentially a felony.
This is a group that recruited and is backing a candidate to run against Seaton for the Wayne District seat in the November elections, which is of course fair and above board and the rest.
Just as it's fair to point out what they're up to, and how ridiculous it is coming across to people who are wondering, among other things, do they really want us to believe that a Trumper is in league with the far left?
Somebody is out there fueling that particular item, and the notion that Seaton is the source of leaks to the local news media, on the local rumor mill, and we now know the identity of at least one person involved in that particular effort.
Seaton, during Wednesday's board meeting, revealed that he had received a FOIA request from, of all people, Morelli, for his communications with 16 members of the local community.
The list could be broken down into two main areas – first being, the local media, including me, Augusta Free Press regional editor Crystal Graham, News Virginian staff writer Bob Stuart, News Leader staff writers Patrick Hite and Akhil Ganesh, and Breaking Through News staff writers Sam Orlando and Bonnie Chapman.
The second group includes Chanda McGuffin, the co-founder of RISE, a Waynesboro-based civil-rights advocacy non-profit, local Black Lives Matter leader Antwhon Suiter, and a host of people affiliated with the embattled Nexus Services, including Nexus CEO Mike Donovan, vice president Eric Schneider and Amina Atheny-Willard, a Norfolk-based attorney who has represented Nexus Services.
"I'm sure I disappointed many people who expected that I have extensive communication with these people," Seaton said, noting that he'd had no contact at all with Donovan, Schneider, Chapman, Hite or Crystal Graham.
"Sam Orlando recently requested information under FOIA in our county email. Otherwise, nothing. Antwhon Suiter sent two notices to the board in 2022. Amina Atheny-Willard sent 60 emails to the board and others in the local government. Otherwise, nothing. Mike Staley of WHSV sent one text message that I didn't reply to. Sorry, that was not intentional. Otherwise, nothing. Bob Stuart of the News Virginian, who was here tonight, requested the board's 8-1-23 resolution of the closed meeting records, which I provided. Otherwise, nothing.
"Chris Graham of Augusta Free Press earlier this month apologized for how the county's appointed attorney at the FOIA hearing treated me. Otherwise, nothing. Akil Ganesh of the News Leader sent a FOIA request 8-23, which I forwarded, and a request for information 6-23. Otherwise, nothing."
McGuffin, who Seaton has worked with on the push to get body and dashboard cameras funded and installed with the Augusta County Sheriff's Office, "sent a note to the board 3-27-23 thanking the board for including cameras in the preliminary budget, which we all know was taken out of the final budget, the budget that has a $5 million surplus. She invited me to speak at a RISE debate in September of 2019, during which I emphasized how much people have in common, and I would advocate for those common goals. Sen. Emmett Hanger skillfully participated in that same RISE-hosted debate."
Remember here that the BOS censured Seaton for being the source of a leak of information regarding the March 20 closed session that Shull confirmed months later was about the Morelli resignation.
That wouldn't appear to be true, based on the records.
Nor does there appear, based on the records, to be a connection between Seaton and Nexus, which has been characterized by allies of the six as being an accepted fact.
One man who spoke at Wednesday's BOS meeting stated outright that Seaton is a "mouthpiece" for Nexus Services CEO Mike Donovan, a convicted felon who has engaged the county in a series of expensive legal battles dating back several years, and was indicted by an Augusta County grand jury last year on felony fraud charges.
Is this what was meant in the "word of warning" to Seaton to "be careful" – that if he keeps pushing the six on issues like the animal ordinance and body and dashboard cameras for the sheriff's office, he's going to continue to have his name dragged in the mud?
It's sure coming across that way.