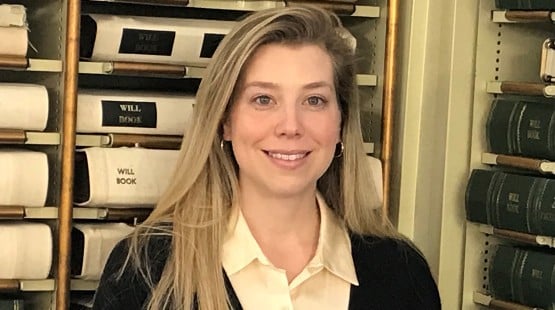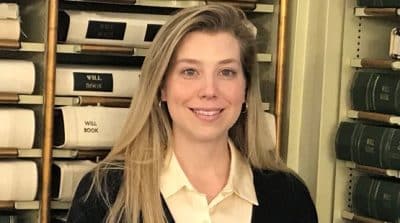 Whitney Rhodes of Fishersville is the second individual to fill the role of Historic Records Assistant for Augusta County.
Augusta County Clerk of the Circuit Court R. Steven Landes announced Rhodes appointment Monday. She joined the clerk's office in January.
"We are happy to have Whitney join the hardworking staff of the Augusta County Circuit Court Clerk's Office," Landes said. "Whitney will be filling an important role as our Historic Records Assistant, and will be assisting the public and researchers, in addition to continuing our efforts to conserve and preserve Augusta County's historic records."
Rhodes, a graduate of James Madison University with a Bachelor of Arts in History, also received her Paralegal Certification at JMU. She previously 0served as a teller for both Bank of America and Wells Fargo in Harrisonburg. Rhodes lives in Fishersville with her son, Noah.
In downtown Staunton, the clerk's office maintains historic records dating back to 1745. The clerk serves as the recorder of deeds and probate judge, issues marriage licenses and is the official court administrator for all civil and criminal cases. The clerk also creates and maintains all court files and records, prepares court orders and jury lists, contacts jurors and issues summons and court processes.