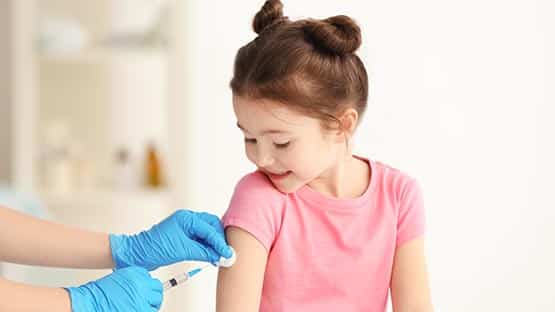 Artificial intelligence (AI) has the potential to understand pediatric health.
At an inter-institutional meeting in Washington, D.C. last month, led by Children's National Hospital and the Virginia Tech Sanghani Center for Artificial Intelligence and Data Analytics, scientists and innovators discussed AI for Pediatric Health and Rare Diseases.
"Start by determining the problem you desire to solve, then decide on the technology to solve it," said Subha Madhavan, vice president and head of clinical artificial intelligence/machine learning with global biopharmaceutical company Pfizer.
Of particular interest at the gathering was fighting diseases, especially cancer in children because the area provides limited treatment options and inadequate research compared with diseases affecting adults.
"It's hard to think of a more compelling subject than using AI to advance children's health," Madhavan, who was on the Pfizer team that developed the first Food and Drug Administration (FDA)-approved oral treatment for COVID-19, said. "Data insights powered by AI are key to the speed and innovation of medicine development and enhancing patient outcomes and experiences."
The collaboration between Virginia Tech and Children's National Hospital resulted from Michael Friedlander, vice president for health sciences and technology at Virginia Tech, introducing the leadership of the Sanghani Center to teams at Children's National Hospital.
"As researchers in data science and machine learning, we are generalists by training," Naren Ramakrishnan, director of the Sanghani Center and the Thomas L. Phillips Professor in the College of Engineering, said. "This meeting was an opportunity to hear from Children's National Hospital researchers about specific analytical problems they face and how we can further machine learning and AI research in support of these problems. We are connecting Virginia Tech researchers to experts who are doing clinical studies in specialized areas and have extensive health care data sets. It's a natural fit."
Marius Linguraru of Children's National Hospital, who chaired the conference along with Ramakrishnan, described the potential of artificial and human intelligence working together to improve pediatric health.
"AI is the single greatest tool for improving equity and access to health care for underprivileged and marginalized communities, especially in pediatrics," Linguraru, principal investigator at the Sheikh Zayed Institute for Pediatric Surgical Innovation, said. "As a population, kids are vastly underrepresented in scientific research and resulting treatments, but pediatric specialties can use AI to provide medical care to kids more efficiently, more quickly and more effectively. We are thrilled to be part of this conversation about the future of AI in medicine, especially as we think about how to better care for children."
The meeting featured sessions on smart surgery, rare diseases, and emergency medicine with talks by both Virginia Tech and Children's National faculty and researchers. A panel on public-private partnerships, a luncheon discussion by FDA researchers on regulatory science tools, and spotlight talks by faculty rounded up the event.
"Artificial intelligence is one of the key research areas of focus for the Virginia Tech Innovation Campus," Lance Collins, vice president and executive director of the Virginia Tech Innovation Campus, said. "The partnerships between the Sanghani Center, Children's National, and Fralin Biomedical Research Institute will continue to further the research and innovation goals of all involved. It's an exciting time to be at Virginia Tech."
The collaboration will address pressing issues affecting the hospital, including specific diseases, smart surgery for pediatric health and hospital management.
"This is the perfect time to enhance these collaborations and bring the leading edge of artificial intelligence to bear on children's health," Vittorio Gallo, interim chief academic officer at Children's National Hospital, said.
Research will be jump started by a seed funding opportunity provided by Virginia Tech and Children's National.
"The hope is that these seed grants will ignite collaborations and create a ripple effect of positive change," Ramakrishnan said.