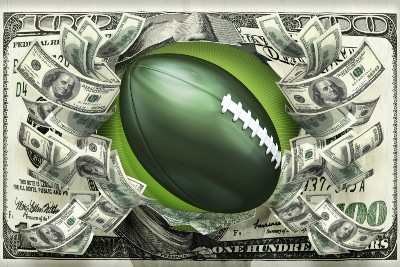 A college swimming news website was the unlikely source of clickbait on the conference realignment front on Thursday, with a report citing a "source" indicating that Virginia, North Carolina, Florida State and Clemson are in talks with the SEC.
It's vogue these days to cast aspersions at stories citing a "source," in the singular, unnamed, but hey, credit to the site, SwimSwam.com, because for few hours, at least, they got a ton of hits, which is how the internet news game works, by doing what you can to make a big splash (pun not originally intended, but, you know, is what it is).
The "source" told the site, according to the reporting, that the talks between the SEC and the four schools are related to an effort by ESPN to void its ongoing TV deal with the ACC, a 20-year contract signed in 2016.
OK, let's analyze.
What the "source" is saying there would seem to be difficult for ESPN to do. The reason: ACC member schools agreed in 2016 to grants of media rights to the conference for the duration of the ESPN deal, and those grants hold them all in place unless the conference were to disintegrate from within.
One would think that as long as there is an ACC, then it would follow that the conference would be holding up its end of its deal with ESPN.
Maybe it's being implied by the "source" that ESPN is trying to hasten the breakup of the ACC by enticing four of its member schools to jump ship from the ACC to another ESPN TV partner, which could make some sense.
Except that: UVA, UNC, FSU and Clemson add up to four ACC schools. It would seem that it would take a majority, that is, eight, expressing an interest in leaving the ACC to break up the conference, thus giving ESPN the out to be able to break its TV deal with the ACC.
One could argue that if UVA, UNC, FSU and Clemson were to express an interest in leaving, maybe, then, the other member schools would see the writing on the wall about the future of the ACC, but it would be just as easy to argue that the other schools would respond by threatening to hold up any moves by enforcing the grants of media rights in court.
That process is not the snap of the fingers that your favorite well-meaning sports blogger might think it is. The exit fee agreed to in 2016 is north of $100 million, and challenging that in court would easily cost a university tens of millions in legal fees in proceedings that you could expect to play out over several years, and isn't anything close to a sure shot even with that kind of commitment.
This is why it would seem unlikely that any ACC schools get calls from the SEC or Big Ten, the many rumors floating around to the contrary notwithstanding.
One other issue to address here: it also runs counter to reason that ESPN would want to destroy a property, and that contract with the ACC is a property, and a valuable one for ESPN, which has invested significantly in the development and rollout of the ACC Network.
Yes, the SEC (and its SEC Network) are also ESPN properties; but as it stands now, ESPN has the SEC and ACC, and even if the value of the ACC property were to diminish in the coming Power 2 era, there's still money to be made there, if nothing else during the college basketball season, with the ACC providing several nights of TV content each week.
Maybe the "source" doesn't understand all of that.
If there was indeed a "source," and we should take SwimSwam.com at its word there, just to be fair, this "source" person was likely just passing on what he or she heard from someone that the "source" considers to be in the know about important things.
I've been in the reporting business for 27 years. I hear lots of things from lots of people who claim to know what they're talking about, and the best stuff that I hear, you never end up hearing about, not from me, anyway.
"Sources" sometimes know an awful lot; sometimes, "sources" have an agenda, an axe to grind; and then there are "sources" who are unrelentingly full of s—.
And then, yes, occasionally the "source" is an invention.
We'll never know in this instance, and that's OK.
This was, if nothing else, just the latest fun stuff to share with your buddies as we wait for football practice to start in a couple of weeks.