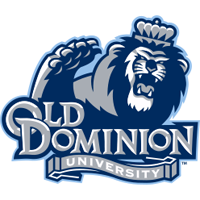 The American Sports Network will nationally televise Old Dominion's game at Foreman Field at S. B. Ballard Stadium with Appalachian State on Sept. 26, with a kick-off set for 3:30 p.m.
Today's announcement from Conference USA expands ODU televised games to 11 of their 12-game schedule, eight which will be carried by ASN. Click here for a link to all of ODU's televised games and kick times.
'We are excited to have our game with Appalachian State on the American Sports Network. Both Appalachian State and Old Dominion were bowl eligible last year during the transition which is exciting for both programs," says ODU head football coach Bobby Wilder.
The Mountaineers went 7-5 in 2014-15, and were bowl eligible, winning their last six in a row.  They have been tabbed the media's pre-season favorite to capture the Sun Belt Conference championship this season.
Season tickets are on sale now for all seven of the Monarchs home football games, including ODU's first home contest against an ACC opponent with N.C. State on Sept. 19. To order, go to www.YNottix.com,  or call the box office at 757 683-4444.