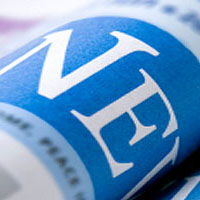 Virginia Agriculture in the Classroom's annual Agriculture Literacy Week will take place March 5-9, and Virginia AITC has selected These Bees Count!, a children's book by Alison Formento, as its 2018 Book of the Year.
This book leads young readers through a farm adventure as they learn how bees produce honey and help food and flowers grow.
"This is our largest volunteer event of the year," said Tammy Maxey, AITC senior education manager. "We are expecting over 1,000 volunteers to participate and read to children across the commonwealth. The 2018 book highlights how integral pollinators are to food production."
Copies of These Bees Count! are available for purchase at $10 each, and an educator guide with reading comprehension and art activities is available for teachers and volunteers. These Bees Count is best suited for pre-kindergarten through third-grade students.
Volunteers read to more than 50,000 children annually during Agriculture Literacy Week. They have included participants in the Virginia Farm Bureau Federation Women's and Young Farmers programs, FFA members, employees of the Virginia Department of Agriculture and Consumer Services and other state agencies, and members of other agricultural organizations and businesses. Farm Credit of the Virginias and Southern States Cooperative Inc. have been major supporters.
For more information visit AgInTheClass.org.