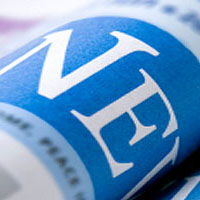 CoCENTRIX, a leading provider of coordinated care solutions to state Health and Human Services and community-based providers, announced Monday that the Commonwealth of Virginia's Department of Behavioral Health and Developmental Services (Va DBHDS) has launched the CoCENTRIX Coordinated Care Platform (CoCENTRIXccp) to manage the transitions of care of individuals with Intellectual and Developmental Disabilities amongst and between state-operated facilities and community-based services.
"This is truly a great success for the citizens of Virginia," said Connie Cochran, Assistant Commissioner for Developmental Services. "Not only will the CoCENTRIXccp provide us with the tools to facilitate positive transitions of care and comply with Olmstead mandates – it also enables the Department to optimize the delivery of services, improve outcomes, and measure progress."
The Virginia DBHDS oversees and delivers services to citizens requiring mental health, substance use, and intellectual and developmental support services.  The CoCENTRIX Coordinated Care Platform provides the Virginia DBHDS with a statewide Discharge Management solution, an integral component of Virginia's strategic Community Integration Program — a program that provides support infrastructure for individuals with disabilities to be fully integrated into the community.
The Discharge Management solution will facilitate positive transitions of care between five Intellectual Disability residential facilities operated by the Commonwealth to more independent living environments managed in collaboration with Virginia's system of Community Service Boards (CSB). The platform supports collaborative efforts between DBHDS and CSB staff to coordinate and manage the transition of people currently residing in institutional environments to reside in more independent community-based housing and support programs, and to support families and caregivers during these transitions.
"We are proud to provide the Commonwealth with the tools needed for positive transitions of care," said Leigh Orlov, president of CoCENTRIX. "With this platform, the Commonwealth of Virginia has the infrastructure to deliver accountable care for this population and ensure Virginia citizens opportunity to live their lives to the fullest."
About CoCENTRIX
CoCENTRIX is a behavioral health software company that provides innovative solutions to connect, collaborate, and coordinate care and services across and amongst Health and Human Services, Education, Justice & Public Safety, Community Service Providers and the Consumers in which they serve.
Our flagship product, the CoCENTRIX Coordinated Care Platform (CoCENTRIXccp), optimizes the behavioral care continuum for the best clinical and fiscal outcomes, resulting in a cascade of benefits for state and local government agencies, behavioral health providers, and consumers – all possible through collaborative information exchange and open technology architecture. Our dynamic approach to coordinated care leads to more effective outcomes for individuals and families, while reducing the overall burden of health care costs.
The CoCENTRIXccp includes a growing number of solutions that allow state and local agencies, community providers and consumers to connect collaborate and coordinate services. Our platform includes an ONC Certified Electronic Health Record, Collaborative Case Management, Managed Care Solutions, and CARETILES, a marketplace of interactive, mobile consumer applications that allow the consumers to actively participate in their treatment.
Today, more than 500 agencies in 42 states are utilizing CoCENTRIX technologies to efficiently and cost-effectively coordinate services, maximize stakeholder's investments, and improve the health and safety of the populations they serve.
About the Commonwealth of Virginia's Department of Behavioral Health and Developmental Services
Available to citizens statewide, Virginia's public mental health, intellectual disability and substance abuse services system is comprised of 16 state-operated facilities and 40 locally-run community service boards (CSBs) Both serve children and adults who have, or are at risk for, mental illness, serious emotional disturbance, intellectual disabilities, or substance abuse disorders.
Virginia's state-run facilities provide highly-structured, intensive services and consist of: seven mental health facilities, five intellectual disability training centers, a psychiatric facility for children and adolescents, a medical center, a psychiatric geriatric hospital and a center for behavioral rehabilitation. For placement in state facilities, patients are initially evaluated and referred from local CSBs.
For the past several years, DBHDS has been working in earnest with a broad network of stakeholders to transform the system to enhance community-based care for individuals, make overdue infrastructure improvements to state facilities, and to change the way services are delivered. For more information, go to www.dbhds.virginia.gov