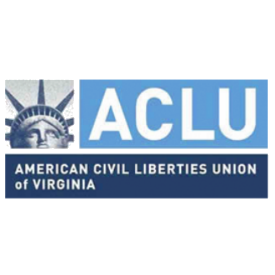 The ACLU of Virginia praises today's announcement by Governor Terry McAuliffe granting a conditional pardon for Reginald "Neli" Latson, a young man with autism and other disabilities who had been convicted for behavior related to his disabilities.  The pardon comes as a result of outreach by the ACLU of Virginia, other advocacy organizations, and the public.  Now that the pardon has been granted, Latson will be able to to receive treatment in a residential facility as recommended by the Virginia Department of Behavioral Health and Disability Services.
"The Governor did the right thing," said ACLU of Virginia executive director Claire Guthrie Gastañaga.  "Virginia must provide suitable community services for people with disabilities, rather than using the criminal justice system to warehouse them."
The ACLU of Virginia was one of many organizations that called upon the Governor to issue the pardon.
"Neli's case is an example of many serious problems in our criminal justice system," said Gastañaga.  "Police officers must be better trained on how to respond to people with disabilities that may affect their behavior.  Jail and prison officials must stop using prolonged solitary confinement, which has been proven to cause severe mental health problems."
"Today's pardon shows that Governor McAuliffe understands the many ways that the system failed Neli Latson, but there are many other prisoners in Virginia who have suffered similar injustices." added Gastañaga.  "The Governor now needs to seize this opportunity to address the systemic issues that led to Neli's incarceration."
Latson was arrested after someone reported a "suspicious" looking black man wearing a hoodie waiting in front of a library.  Although Latson had not violated any laws, the responding police officer restrained him, provoking what advocates have said was a "fight or flight" response related to Latson's disabilities.  He was later arrested again for a mental health crisis that took place at his group home.
While serving time for these charges, Latson spent long periods of time in solitary confinement, which caused his condition to deteriorate.  This led to another assault charge, to which Latson pleaded guilty earlier this month.