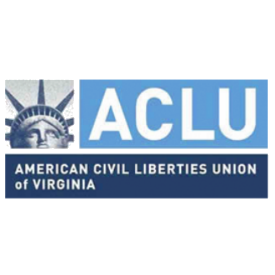 The American Civil Liberties Union (ACLU) of Virginia today thanked the Governor for proposing and urged the legislature to accept an amendment to SB 721 that requires a criminal conviction before a person's private property can be forfeited to the Commonwealth. The amendment mirrors House legislation (HB 1287) proposed by Delegate Mark Cole of Spotsylvania County that was supported by the ACLU of Virginia. The House passed HB 1287 by an overwhelming margin of 92 to 6, but the bill failed in the Senate.
"The Governor's proposed amendment to SB 721 would help end policing for profit in the Commonwealth, a documented practice in Virginia that needs to stop," said Rob Poggenklass, Tony Dunn Legal Fellow at the ACLU of Virginia. "Virginia should not be able to take and keep a person's money or property unless it is proven that that person is guilty of a crime and the money or property was used in or produced by that crime. Civil asset forfeiture without a criminal conviction violates the fundamental principle of American justice – that a person is innocent until proven guilty," said Poggenklass.
Throughout session, the ACLU of Virginia worked with Delegate Cole and allies from across the political spectrum, including the Virginia Tea Party Patriots Federation, to advance HB 1287.
Since July 1991, Virginia law enforcement agencies have taken in more than $91 million in asset forfeitures. Law enforcement agencies may keep up to 90 percent of the funds from forfeitures that have a "substantial connection" to drug offenses, thus creating an incentive for use of the forfeiture mechanism. Under current Virginia law, however, the person whose money or property is taken need not be convicted of – or even charged with – a crime for the money or property to be seized and forfeited.
"The Governor's amendment will better ensure that the focus of law enforcement is public safety not revenue generation," concluded Poggenklass.