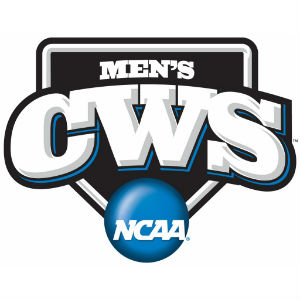 Sophomore left-hander Nathan Kirby (Midlothian, Va.) allowed one hit over eight innings and junior first baseman Mike Papi (Tunkhannock, Pa.) hit a two-run home run to lead #3 national seed UVA to a 3-0 win over Arkansas in second-day action on Saturday (May 31) at the 2014 NCAA Tournament's Charlottesville Regional at Davenport Field.
Virginia (46-13) improves to 2-0 in the double elimination regional and hosts the winner of the Arkansas-Bucknell contest Sunday (June 1) at 8 p.m. The Razorbacks (39-24) play the Bison (31-20-1) in an elimination game tomorrow at 1 p.m. A seventh game, if necessary, to determine the Charlottesville Regional champion is scheduled for Monday (June 2) at 7 p.m.
Kirby pitched eight shutout innings, allowing just one hit, a double in the fifth inning, striking out nine, including the final five batters he faced, while walking two to improve to 9-1 on the season.
Junior closer Nick Howard (Olney, Md.) tied an Atlantic Coast Conference record with his 19th save of the season. Howard gave up a lead off hit to Arkansas' Clark Eagan, but got out of the ninth inning without allowing a run.
Papi delivered his two-run home run in the bottom of the first and scored Virginia's third run in the second inning, going 2-for-4 with 2 RBI. Sophomore Joe McCarthy (Scranton, Pa.) and junior third baseman Kenny Towns (Burke, Va.) added two hits each for the Cavaliers.
Arkansas starting pitcher Trey Killian (4-9) took the loss, working 3.1 innings before leaving the game with a blister. Killian allowed three runs, two earned, on seven hits with a walk and a strikeout. Dominic Taccolini pitched 4.2 shutout innings in relief of Killian, scattering two hits, striking out four and walking one.
After freshman shortstop Daniel Pinero (Toronto, Ontario) reached on a fielding error by the third baseman Bobby Wernes, Papi smashed a 3-1 pitch over the right field wall to give Virginia an early 2-0 lead.
In the bottom of the third inning, Towns drove in Papi with a single to give UVa a 3-0 lead.
Arkansas first baseman Eric Fisher got the Razorbacks' first hit of the game, doubling down the right field line to start the fifth inning. After a throwing error by Kirby, Arkansas had runners on second and third with nobody out. Kirby struck out the next batter followed by a lineout to the second baseman and a routine grounder to third base to get out of the inning without surrendering a run.
Notes: Virginia seeks its fifth NCAA Super Regional appearance in the last six years. The Cavaliers have earned a national seed for the fourth time (all in the last five years). This is UVa's eighth regional at Davenport Field and its fifth straight (2004, 2006, 2007, 2010-2014). UVa is now 20-14 in regional home games and 35-29 in NCAA Tournament games, including 23-13 over the last five seasons.