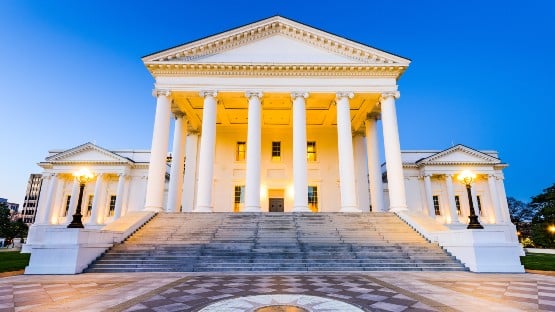 Republican Ellen Campbell, as expected, coasted to an easy victory in the 24th House District election on Tuesday.
With 88 percent of the precincts reporting, Campbell was receiving 65.7 percent of the vote in the two-way race with Democrat Jade Harris.
Campbell was running to try to fill the unexpired term of her late husband, Ronnie, who passed away in December after a battle with cancer.
Harris, a 2020 Mary Baldwin University alum and Rockbridge County native, is the current vice mayor in the Town of Glasgow.
The 24th District, as currently drawn, represents Bath County, Rockbridge County, the cities of Buena Vista and Lexington, and portions of Augusta County and Amherst County.
The district lines will change heading into the 2023 election cycle, and this seat will no longer exist at the end of the calendar year.
With the win in this election, Republicans maintain their 52-48 advantage in representation in the House of Delegates.
Democrats hold a 21-19 edge in the State Senate.