News
2022 Democracy Scorecard: 70% more of Congress receives perfect scores compared to 2020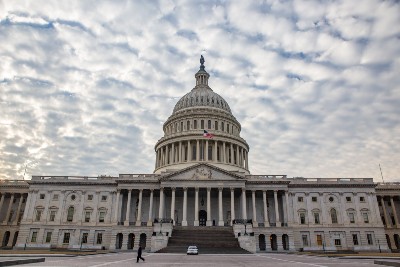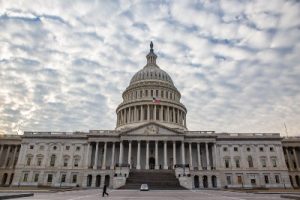 Support for democracy is growing in U.S. Congress as Common Cause's 2022 Democracy Scorecard reveals that 101 members received a perfect score.
This year's percentage is more than a 70 percent increase from the 58 members in 2020 who received perfect scores.
"Our Democracy Scorecard empowers constituents with information on where our members of Congress stand on the people's pro-democracy agenda," Common Cause President Karen Hobert Flynn said in a press release. "Support in Congress for democracy reform legislation increased significantly from 2020, when 58 members of Congress had perfect scores compared to 101 this year. It's further proof of the growing momentum for improving our government."
Virginia Rep. Gerry Connolly received a perfect score, and Virginia's Rep. Don Beyer and Rep. Abigail Spanberger received near perfect scores. Sen. Tim Kaine of Virginia received a near perfect score also.
This year's scorecard also highlighted that California has the highest number of members with perfect scores, which was 19 members. Vermont's three delegates all earned perfect scores. In Hawaii, Illinois, Maryland, Massachusetts, Minnesota, Oregon and Vermont, both Senators earned perfect scores.
Common Cause is a nonpartisan, grassroots organization dedicated to upholding the core values of American Democracy. This year's scorecard assesses U.S. Senators' votes on and co-sponsorship of 15 pieces of legislation, as well as their confirmation of Justice Ketanji Brown Jackson to the U.S. Supreme Court. The Senators' nonpartisan investigation into the Jan. 6 attack on the U.S. capitol, the DISCLOSE Act and reformation of the filibuster to pass voting rights were also considered.
"Our democracy is strongest when constituents are informed about the job our elected leaders are doing in Washington," Common Cause Virginia Director of Programs Lauren Coletta said in the press release. "After the attack on January 6, there should be no greater democracy reform priority for this Congress than ensuring the freedom to vote is protected and strengthened."
U.S. House of Representative members were graded on votes and co-sponsorship of 18 pieces of legislation, as well as the impeachment of former President Donald Trump, creation of the nonpartisan Jan. 6 Select Committee, the Protecting our Democracy Act and the Freedom to Vote: John R. Lewis Act.
"Absent the Jim Crow filibuster, reforms that expand the freedom to vote, reduce the influence of big money in our politics, protect our elections from racial discrimination, and curb partisan gerrymandering would be the law of the land today," Flynn said. "If we don't move forward on this legislation after an insurrection, then when?"