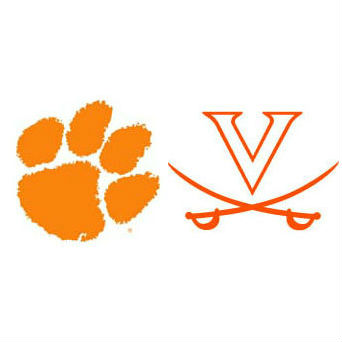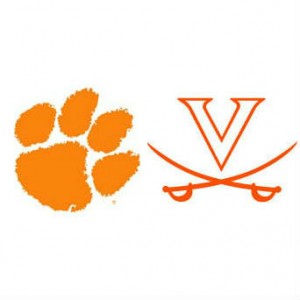 A Nate Irving fourth-inning RBI double broke a 2-2 tie, and UVa.'s pitching staff made the lead hold up in a 3-2 win over Clemson Friday night in an ACC series opener at Davenport Field.
Nathan Kirby (7-1) wasn't as sharp as he was in his dominating 18-strikeout, one-walk no-hitter at Pitt last week, but he was more than effective, allowing two runs, both earned, on four hits in six innings of work, striking out six and walking three. He was matched almost pitch for pitch by Clemson starter Matthew Crownover, who went seven innings, allowing three runs, two earned, on five hits, striking out four and walking two.
Virginia (29-5, 13-3 ACC) got first blood with a pair of runs in the second on a wild play. A bases-loaded sacrifice fly bv Kenny Towns scored Nick Howard from third, and Branden Downes scored on an error on the play when Clemson catcher Chris Okey threw the ball down the third-base line.
Clemson (20-13, 9-6 ACC) got the twospot back in the third, on back to back RBI singles by Tyler Krieger and Steven Duggar that tied the game at 2.
The Tigers' biggest threat came in the seventh, when Clemson put runners on first and third with two down off reliever Whit Mayberry, who got out of the trouble by striking out Krieger to end the threat.
Nick Howard closed out the game with a scoreless ninth for his 10th save.