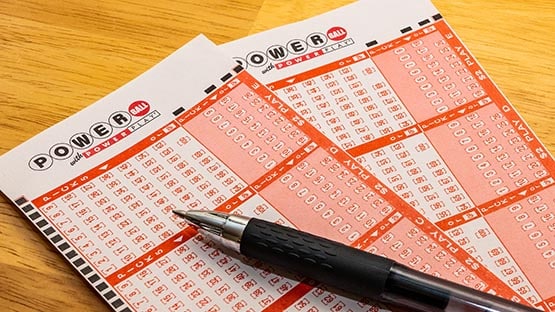 The third largest Powerball drawing of the year will be held tonight for an estimated $522 million.
No tickets matched all six numbers drawn Saturday night – white balls 11, 19, 29, 63, 68 and red Powerball 25. The multiplier was 2X.
However, one person in Virginia won $1 million in the Sept. 9 Powerball drawing.
The $1M Powerball ticket was bought at Sting-Ray's, located at 26507 Lankford Highway in Cape Charles on the Eastern Shore. The ticket matched the first five numbers and only missed the Powerball number, according to the Virginia Lottery.
The store that sold the winning ticket will receive a $10,000 bonus from the Virginia Lottery.
The Saturday drawing produced more than a million winning tickets across the country, including two tickets worth a $1 million each in New Hampshire and Virginia, and a winning ticket worth $2 million in Florida.
If a player wins the jackpot tonight, they will have the choice between an annuitized prize worth an estimated $522 million or a lump sum payment estimated at $252.4 million. Both prize options are before taxes. If the winner selects the annuity option, they will receive one immediate payment followed by 29 annual payments that increase by 5 percent each year.
The Powerball jackpot was previously hit in the July 19 drawing when a ticket in California won a prize worth $1.08 billion, the third-largest Powerball jackpot ever won. Since then, there have been 22 consecutive drawings without a jackpot winner.
Powerball tickets are $2 per play.
Tickets are sold in 45 states, the District of Columbia, Puerto Rico and the U.S. Virgin Islands.
Powerball drawings are held at 10:59 p.m. on Mondays, Wednesdays and Saturdays.
The overall odds of winning a prize are 1 in 24.9. The odds of winning the jackpot are 1 in 292.2 million.
All Virginia Lottery profits go to K-12 education in Virginia. In Fiscal Year 2023, the lottery raised more than $867 million for K-12 education, making up approximately 10 percent of Virginia's total K-12 school budget.
2023 Powerball jackpots
Feb. 6 – $754.6 million – Washington
March 4 – $162.6 million – Virginia
April 19 – $252.6 million – Ohio
July 19 – $1.08 billion – California