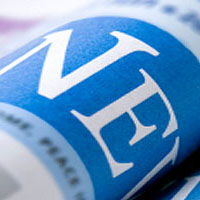 The Shenandoah Valley Spay/Neuter Clinic will perform its 100,000th surgery since opening in January 2005 on Monday, Sept. 24th.  This milestone marks the ongoing success of the Clinic.
The Shenandoah Valley Spay/Neuter Clinic provides quality, affordable spay/neuter services to anyone, regardless of place of residence or income.  In collaboration with over 30 animal welfare organizations, the Clinic is able to provide transport services for residents of central, western and northern Virginia in addition to local residents.
"Our goal has been to make this service available to as many people as possible by removing economic and geographic barriers.  We are very grateful for our transport, rescue, and charity partners that continue to help make the Clinic's spay/neuter initiative a success," says Cate Mansfield, Executive Director.
The Clinic is dedicated to ending the euthanasia of healthy, treatable cats and dogs in the Valley.  Last year, the Clinic altered 18,415 cats and dogs.
Mansfield is committed to making a difference.  "By altering your pet, you contribute to the effort of reducing the number of unwanted dogs and cats that are euthanized in our local shelters every year.  Spaying and neutering your pets is the greatest contribution you can make to the welfare of animals in our communities."
About the Shenandoah Valley Spay/Neuter Clinic:  The Clinic is a 501(c)3 and offers affordable spay/neuter services, transport services, subsidy programs, monthly low-cost wellness clinics, and a pet food pantry.
For more information, visit www.spayandneuterclinic.org.