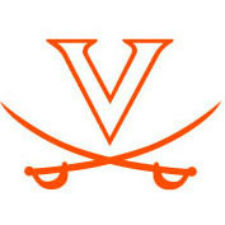 #1 UVa. got five and two-thirds strong innings from Brandon Waddell and six two-out run-scoring hits to post a 6-2 win over east carolina on Sunday in front of a February record crowd of 3,592 at Davenport Field in Charlottesville, Va.
The Cavs (6-1) jumped on the scoreboard first with a four-run third, getting RBI hits from Brandon Downes, Derek Fisher, Matt Thaiss and Nate Irving to jump out to a 4-0 lead.
ecu (3-4) responded with a twospot in the fourth on a pair of two-out hits by Luke Lowery and Dylan Brown to cut the margin in half at 4-2. Virginia tacked on a run in the bottom of the fourth on a bloop two-out single by Joe McCarthy that scored mike papi from second to make it 5-2.
John LaPrise hit a solid single to left to score Theis from second in the bottom of the fifth to extend the lead to 6-2.
Waddell (1-1), who was the Friday starter all last season as a freshman, and started UVa.'s opener against Kentucky, an 8-3 loss in which he gave up six runs on seven hits in four and a third innings of work, did well in his first-ever Sunday start, giving up two runs on five hits in five and two-thirds, striking out two and walking one.
"I thougth Brandon Waddell made a nice start. I thought he was in pretty good command, and Whit Mayberry was just really outstanding out of the bullpen. He just didn't give them a chance to breathe," coach Brian O'Connor said.
Mayberry threw two and a thirds of one-hit scoreless relief. Nick Howard locked down the ninth inning with two strikeouts.
Thaiss was 3-for-4 with a pair of doubles, two runs scored and an RBI. Fisher, McCarthy and LaPrise each had two hits for Virginia, which had 13 hits on the afternoon.
David Lucroy (0-2) took the loss for ECU, giving up four runs on seven hits in two and two-thirds innings of work.
The win for UVa. completes a weekend sweep over ECU, which had not been swept on the road by a nonconference opponent since perennial Pac-12 power UCLA accomplished the feat in 2007.
"east carolina has been, year in and year out, a very good ballclub, so that speaks to the level of play that we played with this weekend," O'Connor said.