New executive chef stirring things up at Stable Craft Brewing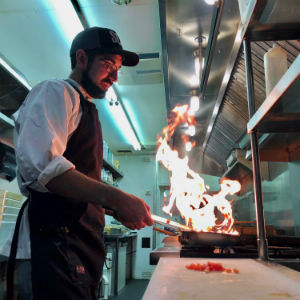 Tyler Cannon has been announced as the new executive chef at Stable Craft Brewing in Waynesboro.
An Asheville, N.C., native, Cannon's career began in the Old Hickory House, an epicurean mountain retreat situated in Georgia, where he mastered the art of pit-style smoking and delving into the farm-to-table style of cooking.
He has also made stops at The Falls Landing in Brevard, N.C., The Inn at Virginia Tech, Boars Head Inn & Resort, Wintergreen Resort, and Airlie, a farm resort in Warrenton.
Stable Craft Brewing is a destination farm brewery event venue born from a continued working horse and hop farm.
More online at www.stablecraftbrewing.com.