New Dominion Bookshop partners with UVA's Shakespeare on the Lawn for new reading series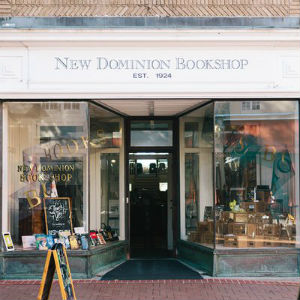 New Dominion Bookshop is rolling out a new Shakespeare Reading Series, in partnership with UVA's Shakespeare on the Lawn (SotL).
For the inaugural event, SotL will be performing an adaptation of Much Ado About Nothing in the shop (404 E. Main St.) on Tuesday, April 23, at 7 p.m.
The play will be free and open to the public. April 23 is William Shakespeare's birthday.
The play will be co-directed by UVA students and SotL members Jakob Cansler and Savannah Edwards. "We're really excited to bring Shakespeare to the Charlottesville community and to be making our work accessible to an audience outside of UVA," said Jakob Cansler, publicity chair and scenic designer for SotL. "It's always been our goal to bring Shakespeare to as many people as possible, so we're delighted to be partnering with New Dominion to do just that."
About the play: Much Ado About Nothing follows two pairs of lovers as their lives are turned upside down by rumors, gossip, and trickery. A series of misunderstandings cause our main characters, Claudio and Hero, to be drawn apart, while at the same time Benedict and Beatrice become practically inseparable. In one of his most famous comedies, Shakespeare begs the question: if love is a game, who are the winners?
Comments