Sports
Nan Russell: Natural inspiration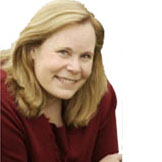 The hints commenced with the changing landscape, traversed by dramatic colors and intriguing rock formulations. I should have expected it. Although the travel guide provided a glimpse of what was coming, I was still not prepared for the majestic beauty and expansive, as-far-as-you-could-see, dramatic terrain of Bryce Canyon National Park.
Hoodoos Cast Their Spell, the headline in the official park newspaper touted. The hoodoos it referred to were the natural columns of fantastically shaped rocks caused by thousands of years of erosion. They stood like proud Terracotta Warriors, and they did, indeed, cast their spell on me – a spell of inspiration.
Now granted, I'm often inspired by nature. A summer's drive on Going-to-the-Sun road in Glacier Park does it every time. But so will a walk in the woods, new spring growth, fall leaves, or summer wildflowers. I'm awed by waterfalls, and mountain lakes, and crashing waves. I'm fascinated with clouds and volcanoes; giraffes and hummingbirds. Nature uplifts and renews me.
But, so does another kind of nature. The one inherent in each of us. I'm inspired by my four year old granddaughter's approach that practice doesn't make perfect, it makes possible, as she tackles jumping from play equipment dozens and dozens of times until she can do it her way. I'm inspired by her seventeen month old sister, whose zoom-in focus on details and joyful perspective on everything toddler, keeps me laughing.
I'm inspired by a stranger who stopped on a rainy night to change my flat tire; by the kindhearted caregivers whose gentle ways ease my aged mother's dwindling journey; by those affected by abuse, tragedy, illness, or hardship who offer their hearts and their hands to help someone whose pain might not be visible to most of us. I'm inspired by teachers, and poets, and musicians and writers, by nurses and cooks, by moms and dads – by ordinary people.
There's a paperweight I saw recently that read, "Believe in the best version of yourself." I'm inspired by those people who bring the best version of themselves to their life. I know there's a best version of me that I'm still working on.
Sometimes I see a glimpse of who she is; sometimes I can't find her. I can get lost in the stuff of life, the details and stresses of living, and miss life's inspirations and connectivity along the way. I can allow small hurts or inconsequential differences to grow or fester, clouding my view. And I can let the barrage of 24/7 news with heinous deeds, outrageous greed, lying, manipulation, and dark side events skew my perspective and optimism.
But then, in the scheme of things, it's a stranger's kindness, a wrinkled couple walking hand-in hand, a baby's smile, a friend's encouraging words, a bird's song, or an emerging flower that touches me and brings me back. That's when I know it's time to pause and notice, once again, the wonderful world we share.
Inspiration is everywhere. Beauty is everywhere. Kindness is everywhere. It's in the people I know and the world I live in. Sometimes, I just need a moment to remind myself and reconnect.
More from Nan Russell at intheschemeofthings.com.