Top News
McAuliffe statement on Supreme Court decision to uphold restoration of rights process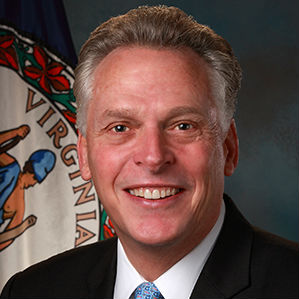 Governor Terry McAuliffe released the following statement after the Virginia Supreme Court denied a motion by Virginia Republicans attempting to prevent him from restoring the rights of Virginians who have served their time according to the process he announced on August 22nd.
I am pleased that the Supreme Court has dismissed the case Republicans filed in their latest attempt to prevent individuals who have served their time having a full voice in our society. Restoring these Virginians' civil rights is morally the right thing to do, and we will continue to move forward via a process that is in full compliance with the court's July 22nd ruling and the precedent of previous governors. It is my hope that the court's validation of the process we are using will convince Republicans to drop their divisive efforts to prevent Virginians from regaining their voting rights and focus their energy and resources on making Virginia a better place to live for the people who elected all of us to lead.
I want to thank Attorney General Mark Herring and his team for their representation in this case and for continuing to stand up for a Commonwealth where everyone has a voice and equal standing under the law.