Massanutten Resort opens two new entertainment, shopping locations on Route 33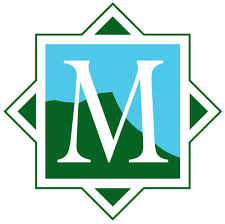 Massanutten Resort is expanding its kid-friendly entertainment options with the grand opening of the new Massanutten Fun Factory and Real Escapes.
Slated to open Saturday, April 13, the two new family-friendly complexes will offer sweet treats and gifts for all ages at Massanutten Fun Factory and unique, immersive adventures at Real Escapes with an Indiana Jones-inspired escape room opening this weekend and virtual reality gaming experience opening in the same building in May.
Featuring sweet treats and toys, the Massanutten Fun Factory offers unique items and gifts in an entertaining, whimsical atmosphere. The Massanutten Fun Factory features timeless sweet treats such as Hershey's® Ice Cream, authentic Italian Ice, and the Candy Corner, where you can find all the classics and popular sweets of today. Kids (and kids at heart) are invited to make their own plush friends at the new and improved Teddy Bear Factory, and afterward, explore a wide selection of books, apparel, retro games, jewelry, and toys. Hours of operation are noon to 8 p.m., Thursdays through Mondays, beginning this weekend.
Real Escapes is Shenandoah Valley's newest social and entertainment experience. Inside, you will find "The Lost Jewel of Zanzibar" escape room, which transports guests to 1930s Zanzibar to search for a mysterious jewel in a safari tent. In addition to the escape room, multiple virtual reality stations and racing simulators are being added in May, which will allow guests to feel the freedom of driving a race car or choose from more than 12 Active Virtual Reality (VR) Games where they can work together or on their own to survive waves of evil robots, shoot zombies, or become fully immersed in a horror walk-through experience. No matter what 'escape' you choose, these mind-blowing adventures are perfectly suited for thrill seekers, adventurous gamers, and the entire family.
Comments