Lynchburg Hillcats drop third straight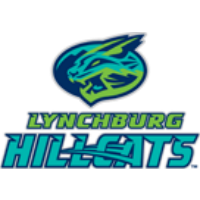 Despite nine hits, the Lynchburg Hillcats were only able to muster one run on Friday, losing to the Buies Creek Astros, 5-1.
The Hillcats (23-22) have lost four of their first five games on the road trip after dropping the series-opener against the Astros (27-21).
Buies Creek opened the scoring in the first inning. Ronnie Dawson singled with one out, and moved first to third on a single by Abraham Toro. Later in the inning, Dawson scored on a sacrifice fly by J.J. Matijevic to give the Astros a 1-0 lead.
Hillcats starter Tanner Tully (Loss, 2-4) would settle down after the first inning, as he would go on to retire 11 straight Astros hitters at one point.
However, Tully ran into some trouble in the sixth inning, when Buies Creek tagged him for a trio of runs. Osvaldo Duarte and Dawson reached on back-to-back singles to start the inning, and then Toro ripped an RBI double to score Duarte. Dawson was thrown out at home by Jodd Carter on the play. Later in the inning, Chas McCormick singled, and both he and Toro scored on a two-run single by Luis Payano, pushing the Astros lead to 4-0.
Buies Creek scored another run in the seventh on a wild pitch issued by Billy Strode.
Lynchburg broke up the shutout bid in the ninth inning, when Alexis Pantoja scored on an error by Astros second baseman Alfredo Angarita.
The Hillcats went a combined 1-for-9 with runners in scoring position and left nine runners on base on Friday.
Tully went six innings, and allowed four earned runs on eight hits, striking out five. Billy Strode allowed a run on two hits in two innings, while punching out three.
Brandon Bailey (Win, 1-4) pitched six shutout innings for the Astros. He struck out four and allowed four hits. Kit Scheetz pitched two scoreless innings and Ronel Blanco gave up one unearned run in the ninth.
The Hillcats road trip continues on Saturday with game two of the four-game series against the Buies Creek Astros. Right-hander Eli Morgan (0-0, 5.40) will start for Lynchburg, while the Astros will send righty Jorge Alcala (1-3, 2.94) to the mound. First pitch is scheduled for 5 p.m. at Jim Perry Stadium.
Max Gun will be on the air from Buies Creek at 4:50 p.m. with the Hillcats pre-game show on TuneIn Radio and the Radio434 App.
For tickets and more information visit Lynchburg-hillcats.com, the City Stadium Box Office, or call 434-528-1144.
Comments