Kroger, Coca-Cola Consolidated deliver 500 backpacks with food to Waynesboro students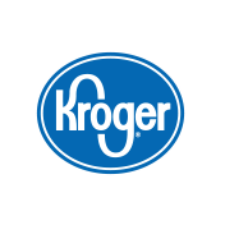 Representatives from Kroger Mid-Atlantic and Coca-Cola Consolidated and leaders of the Waynesboro community joined together at the Kroger store located at 245 Arch Avenue in Waynesboro Wednesday to pack 500 backpacks with food for children in need.
The non-branded backpacks were provided by Coca-Cola Consolidated and the non-perishable food items were donated by Kroger.
"Ensuring that our youth have access to nutritious and filling food is of the utmost importance to us at Kroger," said Allison McGee, corporate affairs manager for Kroger Mid-Atlantic. "We're very proud of today's turnout. Not only were we able to provide 500 children with much needed food, we were able to come together as a community while doing so."
"We're honored to partner with Kroger to serve the Waynesboro community," said Frank VanValkenburg, Customer Development Director at Coke Consolidated. "Being able to provide a backpack to these students is just one of the ways we seek to live out Our Purpose every day."
The backpacks were filled by volunteers with granola bars, fruit snacks, trail mix, various cereals and other items starting at 10 a.m. and then, at noon, the backpacks were loaded into vehicles and delivered to Wenonah Elementary School at 125 N. Bayard Ave. and Wayne Hills Center at 937 Fir St. in Waynesboro. Each location received 250 backpacks.
Among the attendees was Terry Short Jr., mayor of Waynesboro, who spent the morning filling backpacks and then hand-delivered them to students.
The donation, worth more than $4,000, and event were guided by Kroger's Zero Hunger | Zero Waste efforts aimed at eliminating hunger in Kroger communities and eliminating waste in stores by 2025.
Comments