KIine's Ice Cream marking 75 years with 75-Cent Cone Day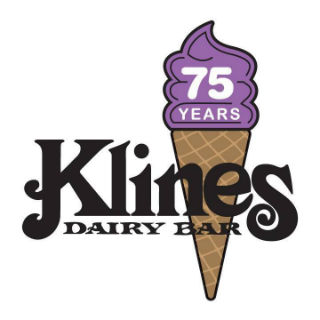 Kline's Ice Cream is marking its 75th year with a 75-Cent Cone Day event on Tuesday, March 20, at Kline's locations in Harrisonburg, Staunton and Waynesboro.
Founded in 1943, the first Kline's Frozen Custard shop was located on the first floor of John Kline's house in Downtown Harrisonburg, with customers served through a walk-up window.
"This is an opportunity for us to connect with our customers and hear about their favorite memories of Kline's from over the years," said Kim Arehart, owner of the Kline's locations in Staunton and Waynesboro.
Arehart started working at the original Kline's location in Harrisonburg as a teenager before opening the store in Staunton in 1997 and the Waynesboro store in 2008.
In advance of 75-Cent Cone Day, Kline's has been engaging customers via Facebook to share their memories, and has heard from many throughout the local area and across the country.
"The overwhelming response from our customers has been very rewarding and heartwarming," Arehart said.
75-Cent Cone Day
Tuesday, March 20, at Kline's Ice Cream locations:
58 East Wolfe Street, Harrisonburg, VA 22802
2425 South Main St., Harrisonburg, VA 22801
906 Greenville Avenue, Staunton, VA 24401
1235 West Main St., Waynesboro, VA 22980
Hours for that day will be 10:30am – 10pm.
Kline's invites the community to bring the entire family and share your memories from the past 75 years.
For more information or to learn more about the business that started in 1943, visit KlinesDairyBar.com.