Governor, First Lady Northam launch 2018 Commonwealth of Virginia Campaign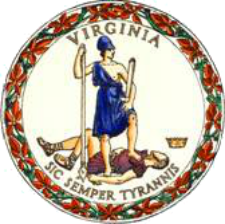 Gov. Ralph Northam and First Lady Pamela Northam announced on Wednesday the start of the 21st annual Commonwealth of Virginia Campaign (CVC) for state employee workforce giving, which raised $3.5 million in donations last year and benefited more than 1,000 participating charities. The average gift was over $200 per person, and contributions were up 6 percent from the $3.3 million donated in 2016.
State employees' generosity over the years has impacted the lives of many children, adults, and veterans, including those in need of permanent housing and food security. Charitable donations have also provided resources to programs that help animals and work to protect the environment.
"I am pleased to recognize the efforts of state employees and applaud their support of Virginia charities over the years, whether through donations or volunteering in their communities," said First Lady Pamela Northam speaking at the kickoff event. "We are so thankful for the Commonwealth employees who have always responded so generously to the CVC campaign."
During the 2018 CVC kickoff in Richmond, the First Lady presented awards for the student CVC art contest, which is offered through the art department in each school. The best in show grand prize winner's artwork is used on each year's campaign poster. Award recipients were:
High Schools
First place and best in show grand prize winner – Eric C., Centreville High School, Centreville
Second place – Helen C., Virginia High School, Bristol
Third place – Tie: Halley C., North Stafford High School, Stafford and Abby D., James River High School, Midlothian
Middle Schools
First place – Makenzy B., Senate Page Leadership Program, Richmond
Second place – Anish A., Skyline Middle School, Harrisonburg
Third place – Cortney V., William E. Waters Middle School, Portsmouth
Primary Schools
First place – Jennifer C., Colin L. Powell Elementary School, Centreville
Second place – Urvi J., Old Donation School, Virginia Beach
Third place – Lillian B., Old Donation School, Virginia Beach
Comments