Gov. Northam statement on federal government shutdown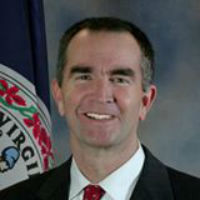 Gov. Ralph Northam released the following statement today after Congress' failure to pass a measure to outline a long-term funding solution for the federal government and prevent a shutdown.
"Virginia cannot afford this dysfunction. Last night Congress demonstrated that it would rather play political games than give millions of Americans, many of whom live in Virginia, the certainty they deserve about their paychecks, their health care and many other important issues.
"Last night's abdication of leadership also leaves nearly 69,000 Virginia children who rely on CHIP funding for health care, as well hundreds of thousands DACA recipients, hanging in the balance. As damaging as a shutdown will be to Virginia's economy, stop-gap measures to renew the government's funding every 30 days are nearly as unsustainable and put whole sectors of our economy at risk, including our military and government contractors.
"As Virginia's governor, no one is more sensitive to the fact that our economy is uniquely exposed to what happens in Washington. This shutdown puts Virginia jobs and economic activity at risk. It's past time for leaders in Washington to get their act together and come to an agreement on a long-term funding solution for the federal government."