Girls to experience joys of STEM at annual JMU conference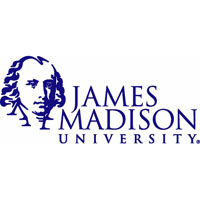 Girls in grades 6-9 from across Virginia will test their skill at designing art with electronic circuits during a workshop at the 11th annual Expanding Your Horizons math and science conference for girls Saturday, March 17, at James Madison University.
In other workshops, girls will design and build offshore wind turbines; create rockets and rocket launchers; use engineering skills to figure out a way home after getting stranded on an island; and make fruit- and vegetable-powered batteries.
More than 200 girls are signed up to attend the event that features 22 workshops designed to foster and support the participants' interest in science, technology, engineering and mathematics fields; to increase their awareness of STEM-related careers; and to empower them to see themselves as future participants in these fields and careers. More than 150 JMU faculty, staff and student volunteers will lead the conference from 9 a.m. to 3:20 p.m. at Memorial Hall.
In addition to the workshops, the girls will hear from two women who will share stories from their STEM careers and the paths they took to reach them.
Two adult workshops will be offered for parents and teachers accompanying their students to provide them with ways they can prepare their students for careers in STEM and get information on college admissions and financial aid.
"We want to broaden the participants' image of who scientists are and what they do.  The conference helps the girls see the many career possibilities available in STEM and encourages them to continue taking math and science classes to prepare for these careers," said Dr. Katie Quertermous, JMU associate professor of mathematics and statistics.
For more information visit www.jmu.edu/mathstat/eyh.