FredNat win streak ends at eight games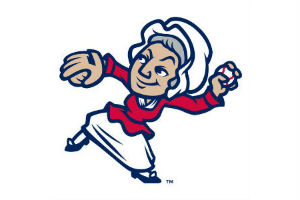 The FredNats' season-best winning streak of eight games ended on Wednesday night at Virginia Credit Union Stadium by a final of 5-1 at the hands of the Lynchburg Hillcats.
Steven Williams hit a solo home run for the FredNats' only run, but Fredericksburg was only able to muster three hits in the loss.
Lynchburg got the first run of the game in the third on an RBI double by Junior Sanquintin, and then scored three unearned runs in the fourth inning after a throwing error by FredNat starting pitcher Bryan Caceres.
Bryan Peña did well out of the bullpen for the FredNats, pitching 2.1 scoreless innings. Tyler Schoff also had a scoreless outing out of the pen.
Williams' home run came in the fifth inning, but the FredNats left seven on base and went 0-for-4 with runners in scoring position in the loss.
The two teams will be back at it tomorrow for Thirsty Thursday at 7:05 p.m. with Mason Denaburg on the mound for the FredNats.