Five-game William & Mary winning streak snapped by Towson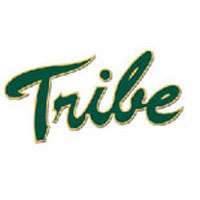 The William & Mary men's basketball team had its five-game Colonial Athletic Association (CAA) win streak snapped at the hands of Towson, 99-73, on Saturday afternoon at Kaplan Arena. The Tribe (12-5, 5-1 CAA) started hot jumping out to a 14-point lead midway through the first half, but Towson (13-6, 3-3 CAA) shot 64.4 percent from the floor, including 13-of-22 (59.1 percent), to pull away in the second half.
W&M opened up a double-digit lead midway through the first half. The Green and Gold hit 10 of its first 14 shots, including six 3-pointers. Senior David Cohn, who finished with 20 points, extended the margin to 24-14 at the 11:47 mark on a drive and kick from sophomore Justin Pierce. The margin reached its pinnacle at 33-19 on another Cohn triple with 9:08 left in the opening half.
Towson found an answer hitting 11 of its final 13 shots in the first 20 minutes. The visitors used a 17-2 run, including 12-straight points at one point, to flip the score around and take a six-point margin into the locker room. The Tigers hit six of their seven first-half 3-pointers over the final 8:44. Mike Morsell, who led all scorers with 23 points, tallied all eight of his first-half points during the closing spurt, and Towson led 49-43 at the break.
Towson made 10 shots in a row and outscored the Tribe 22-4 over a five-and-half-minute stretch in the middle of the second half to put the game away.