First installment of Albemarle County 2018 tax payments due Tuesday, June 5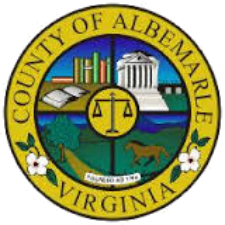 Payments for the first installment of the 2018 Albemarle County personal property and real estate taxes are due Tuesday, June 5, 2018. If you have any questions, have not received your Personal Property or Real Property tax bill(s), or if you own a vehicle, trailer, boat or airplane located in Albemarle County that is not listed on your bill, please contact the Finance Department at (434) 296-5851 or albemarlecountyfinance@albemarle.org before the deadline.
To avoid incurring a late payment penalty, payments must be postmarked by June 5; delivered in person to the Finance Office before 5:00 p.m. on June 5; or paid at the 24/7 Automated Payment Kiosk, online atwww.albemarle.org/taxes, or by telephone at 1-866-820-5450 by 11:59 p.m. ET on June 5. A late payment penalty will be effective on June 6 and interest at a rate of 10% per annum will begin to accrue on July 1, 2018. As established by the Board of Supervisors during the most recent budget process, the tax rate for 2018 is $0.839 per hundred of assessed value for real estate, and $4.28 per hundred for personal property.
The Finance Department would like to remind residents of the variety of options available for paying County tax bills. In addition to paying by mail, customers can pay at our McIntire Road office by cash, check, and credit card (MasterCard, Visa, Amex and Discover accepted). Customers can also pay by phone at 1-866-820-5450 or at www.albemarlecountytaxes.org/taxes with a credit card or Electronic Funds Transfer (EFT) from Checking or Savings. There is a 30¢ plus 2.25% convenience fee passed along by the County for each credit card transaction and a $1.50 fee for EFT payments. Customers can conveniently drop their payment at any of the locations listed below, which are clearly marked for your convenience:
Front of building – main parking lot
1st floor hallway – located in the bottom of the hallway display case/bookshelves and near the Finance Department customer service windows.
Automated Payment Kiosk – this kiosk replaced the drive-thru window and is available 24/7 for tax payment transactions.
5th Street Building located at: 1600 5th St
Front of building – main parking lot
Main entrance of Lobby on the right.
The County also offers automated bank draft which allows tax payments to be drafted from a checking or savings account on the due date. To sign up, go to www.albemarle.org/finance, and select payment options to download the authorization form.
Direct any questions regarding your original bill or any subsequent mailing from the Finance Department to 434-296-5851 or albemarlecountyfinance@albemarle.org.
Comments