Ensuring livestock, poultry exhibited at Virginia fairs are healthy
Fair season is a busy time of year for the Virginia Department of Agriculture and Consumer Services.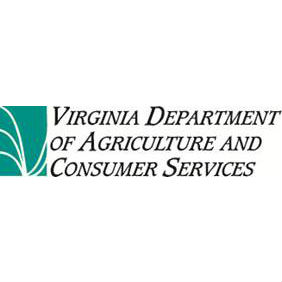 From August through October, VDACS veterinarians, livestock and poultry inspectors, and laboratory personnel provide support to the agricultural animal exhibits and shows at fairs large and small. Their goal: ensuring that all livestock and poultry are healthy and disease free, and that winning entries are drug free.
Personnel review Certificates of Veterinary Inspection, briefly examine animals for signs of contagious diseases and collect samples from select animal show winners for drug testing.  Throughout the year, staff work with fairs to update biosecurity standards and provide disinfection between shows in an effort to educate exhibitors and reduce the risk of disease transmission.
"It's something most fairgoers don't think about," said Dr. Charles Broaddus, State Veterinarian, "and that's fine with us. Our behind-the-scenes work not only protects the animals but it also protects human health and ensures a level playing field in the competitive ring."
Comments