Enjoy the thrill of attending music festivals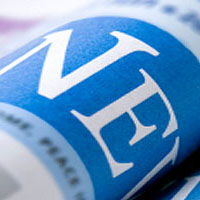 There are all sorts of different events and festivities that people go to these days. This includes everything from cultural events and festivals through to music festivals. When it comes to the latter, there are many different options to choose from. This means that you can find then perfect music festival for your needs no matter what type of music you are into.
When you go to one of these festivals, you can look forward to thrills and excitement as you hear the bands play and mix with a wide variety of people from all walks of life. You can even set up camp at some festivals that last for a period longer than one day, so you can set up camping chairs, relax with a drink, and enjoy the fabulous entertainment. You can even look for the best camping hammock so you can enjoy some real relaxation as you take in the entertainment.
Why are music festivals so popular?
Over the years, music festivals have become increasingly popular with people of all ages. From kids in their teens and young adults in their 20s through to people in their 40s, 50s, and beyond, huge numbers of people from diverse backgrounds gather to enjoy great entertainment at these music festivals.
You will find plenty of different music festivals that you can choose from across the United States, such as the Sasquatch! Music festival, the Bonnaroo Music and Arts Festival, and the Pitchfork Music Festival, to name but a few. Not all of the music festivals offer camping facilities, as some do not last long enough to warrant this. However, if you go to one that takes place over multiple days, you may well be able to aces camping facilities. This makes the event even more fun and exciting, as you can chill out, relax, and get to meet new people.
If you are planning on attending a music festival this year, make sure you book well ahead because tickets for many of the popular ones can sell out very quickly. You can do some research to find out which festivals are taking place over the various months during the summer. You can then choose then one that most appeals to you in terms of the type of music, duration, and location. Once you have made your decision, you will be able to check on the camping facilities that are available so that you can better organize yourself.
Once you have booked your ticket and a place on then campsite, you need to make sure you have everything you need. This means a good, solid tent, chairs, cooking equipment if required, and then tools necessary to put your tent up. Remember, most festivals have plenty of places where you can buy food and drinks onsite, so you won't have to worry too much about taking tons of food and cooking equipment with you. Instead, you can travel light and enjoy a chance to relax and unwind.
Comments