Top News
Elvis has entered the building for Radio Hour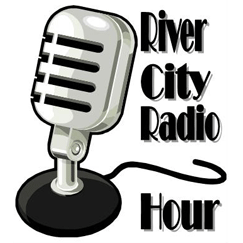 Elvis has been sighted and will becoming back to The River City Radio Hour for the Friday, Sept. 16 performances at 6:30 and 8:00 p.m. Also featured will be the Boogie Kings, Marsha Howard, Llyn Walker, and Chapter Two of Night Hawk and Murder Down On the Farm by Bob Crawford.
Elvis has been absent from the Radio Hour since August 2010. Audiences have been clamoring for his return. Fortunately, the Radio Hour caught sight of the absent singer and asked him to do a guest appearance at the September Radio Hour. Since Elvis is a fan of the Night Hawk series, he agreed to give his talent to the performances
Also on the bill are the Boogie Kings under the direction of the multi-talented Richard Adams. William Hayes with his amazing keyboard skills and J. T. Fauber on percussion complete the trio.
Waynesboro's First Lady of Laughter, Marsha Howard, said "I watched the last Gateway Comedy Night and think I might just go on the road too."  Catch her before she decides to take on her own national tour.
Completing the evening will be jazz vocalist, Llyn Walker.  Llyn gives Richard Adams a run for his money in the multi-talented arena. She will also join the River City Players for the second chapter of Night Hawk and Murder Down on the Farm. In the last chapter, the Night Hawk was trapped in the bull ring with a charging beast. No help was in sight.
The guest of the month will be Carmel Clavin of the Fall Foliage Art Show.
Tickets for the Radio Hour are $10.  Food and beverages will be available.  Reservations are available online at
www.waynesborogateway.com.  Patrons can also call toll free 877-840-0457.