Edgar Endress exhibition opens at JMU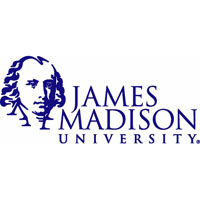 The Duke Hall Gallery of Fine Art at James Madison University welcomes Chilean-born visual artist Edgar Endress to campus for a lecture and the reception of his exhibition titled A Celestial Emporium, which will be on display at Duke Hall Gallery from January 16-February 17.
Endress is a professor of new media and graduate program director at George Mason University's School of Art. He creates content- and context-specific work, ranging from large installations to audio and video presentations, that bridges the gap between art and social engagement. Featuring mixed media, video works and a performative piece, A Celestial Emporium focuseson social issues across the Americas, and more specifically, the Caribbean, Central and South America.
Details
Edgar Endress: A Celestial Emporium 
January 16-February 17 | First Fridays on February 2
Artist Reception: Monday, January 22, 2018, 5-7 p.m., Duke Hall Gallery
Artist Lecture: Wednesday, January 24, 2018, 12-1 p.m., Duke Hall – Room 2036
A growing list of programs related to the exhibition will become available over the next two months. Programming efforts will focus on bringing the Latin community of Harrisonburg more exposure, while discussing important issues of immigration, labor and human rights. For program updates, visit jmu.edu/dukehallgallery.