Dominion Energy $10K grant improves quality of patient care at Augusta Health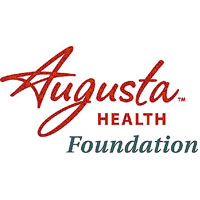 Augusta Health Foundation recently received a $10,000 grant from the charitable arm of Dominion Energy. Funds will support the purchase of critically-needed equipment for Augusta Health's Emergency Department. The health system is expected to complete this major expansion project in August 2019.
"The original emergency room, built in 1994, was designed to accommodate 34,000 visits per year, but we are now seeing over 60,000 visits each year," said Tami Radecke, executive director of Augusta Health Foundation. "We are doubling the space from 17,000 square feet to 34,000 square feet, and doubling the beds from 24 to 48. This project will greatly improve access to emergency care for the residents in our region."
Radecke noted that the grant also provided funding for a new blood chemistry analyzer that reduces the time needed to get results from a blood test. "Now results can be determined in minutes rather than hours, which is so satisfying for the patients of Augusta Health," she said. "Thanks to this generous grant from Dominion Energy, physicians will be able to provide patients with an accurate and rapid diagnosis and treatment plan, leading to enhanced quality of care." For more information, visit 
www.augustahealth.com
.
As part of its ongoing commitment to communities, the Dominion Energy Charitable Foundation awarded more than $1.6 million in Critical Community Needs grants this year to help feed, shelter and care for people in need. Donations were shared by more than 200 nonprofit organizations providing critical community services in 12 states. For more information, visit 
dominionenergy.com
.
Comments