Complimentary tickets available for NYT bestselling author Erika Christakis on Nov. 14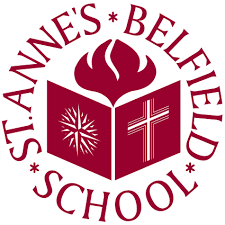 More than 200 complimentary tickets are available to the general public to hear New York Times bestselling author Erika Christakis speak in Charlottesville on Tuesday, Nov. 14.
Her presentation, the first installment in this year's St. Anne's-Belfield School Inspiration Speaks series, will take place at 6:30 p.m. in Brennan Hall (799 Faulconer Drive).
Erika Christakis is an early childhood educator and author of The Importance of Being Little: What Young Children Really Need From Grownups. A former faculty member of the Yale Child Study Center, she has written widely about child development from preschool through the college years. She is an honors graduate of Harvard College, where she majored in anthropology, and holds master's degrees in public health, communication, and early childhood education. She is also a Massachusetts-certified teacher as well as a licensed preschool director.
For two years, Christakis wrote a TIME.com Ideas column and her work has been featured in a number of other venues, including The Atlantic, The Washington Post, The Boston Globe, CNN.com, Nightline, Salon, NPR, and the Financial Times.
Christakis' presentation will focus on topics from her book The Importance of Being Little, including what it is like to be a young child in America today and how parents can understand and aide their children.
Visit www.stab.org/inspirationspeaks for more information and to reserve tickets. A limit of three tickets per person may be reserved.
Comments