Complimentary tickets available for New York Times bestselling author Julie Lythcott-Haims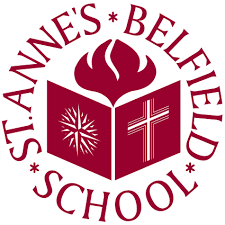 More than 200 complimentary tickets are available to the general public to hear New York Times bestselling author Julie Lythcott-Haims speak in Charlottesville on Tuesday, Feb. 27.
Her presentation, an installment in this year's St. Anne's-Belfield SchoolInspiration Speaks series, will take place at 6:30 p.m. in Grisham Hall (2132 Ivy Road).
Lythcott-Haims is the author of How to Raise an Adult: Break Free of the Overparenting Trap and Prepare Your Kid for Success. The book emerged from her decade as Stanford University's dean of freshmen, where she was known for her fierce advocacy for young adults and received the university's Lloyd W. Dinkelspiel Award for creating "the" atmosphere that defines the undergraduate experience. She was also known for her fierce critique of the growing trend of parental involvement in the day-to-day lives of college students.
Toward the end of her tenure as dean, Lythcott-Haims began speaking and writing widely on the harm of helicopter parenting. How to Raise an Adult is being published in over two dozen countries, and gave rise to a top TED talk of 2016 as well as a sequel which will be out in 2018.
Visit www.stab.org/inspirationspeaks for more information and to reserve tickets. A limit of three tickets per person may be reserved.