An exciting announcement was made this week by the developers of meme coin Tamadoge (TAMA). The P2E crypto sector's newest game, called Super Doge, has officially launched in the Tamadoge Arcade.
The game has been in beta testing for two weeks, and it's already looking like it's going to be a huge hit among both crypto and non-crypto gamers alike. The fact that players can earn rewards in this P2E game is what is drawing them to try it, and is boosting the value of TAMA as a whole. In fact, since the launch of Super Doge was announced on Tuesday, the TAMA token has increased in value by 25%.
Let's take a look below at why Tamadoge is an even better investment now. We'll also look at three other crypto projects well worth the investment — Meta Masters Guild (MEMAG), Fight Out (FGHT) and RobotEra (TARO).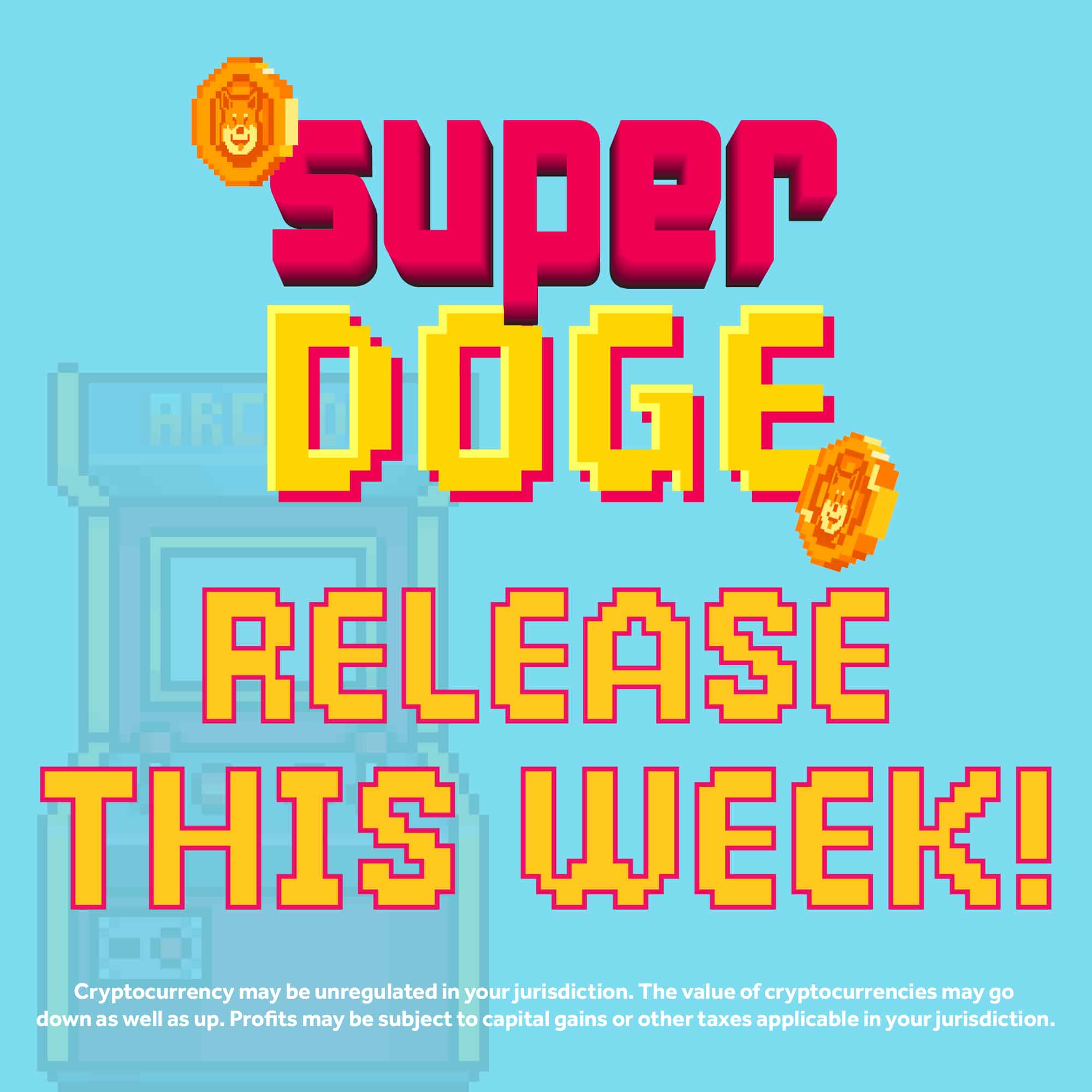 Super Doge Most Popular of All Beta Tested Games
The Tamadoge Arcade has five games that are planned to be released. Three of those were beta tested, and Super Doge was the most popular of them all. The other two games that entered beta testing but haven't been released yet at Tamadoge Run and Tama Blast.
As for Super Doge, it's very similar to the classic game Super Mario Bros. This version, though, is powered by crypto. Advancing in the game doesn't just give players in-game rewards, they can earn actual economic awards as well. That's the beauty of P2E gaming. Those who wish to play the game have to purchase the Tamadoge token, which is why the value of TAMA has risen so much since the announce of the game's release.
In the beta testing period, users spent an average of 5.9 minutes per play on Super Doge. There were 2,274 unique plays for the game. Across all three of the beta tested games, there were 3,583 unique plays. All of this is quite impressive.
The cool part about Super Doge is you don't have to purchase an NFT to play. You can use the game's default doge character to play in both the free and P2E versions. And if you play the free version, you don't even have to connect a crypto wallet. For the P2E version, players can buy game credits using the TAMA token, which can be purchased with cash or crypto right on the site.
The really exciting part about it all is that the Tamadoge Arcade is the prelude to the launch of the full-blown Tamaverse, with augmented reality (AR) technology as the centerpiece. All of this exciting news just means that the TAMA token is likely to continue to rise in value, and experience major jumps with each new exciting announcement.
This is why now is a great time to buy Tamadoge, in anticipation of another huge boost in value when the launch of new games and the Tamaverse draw nearer.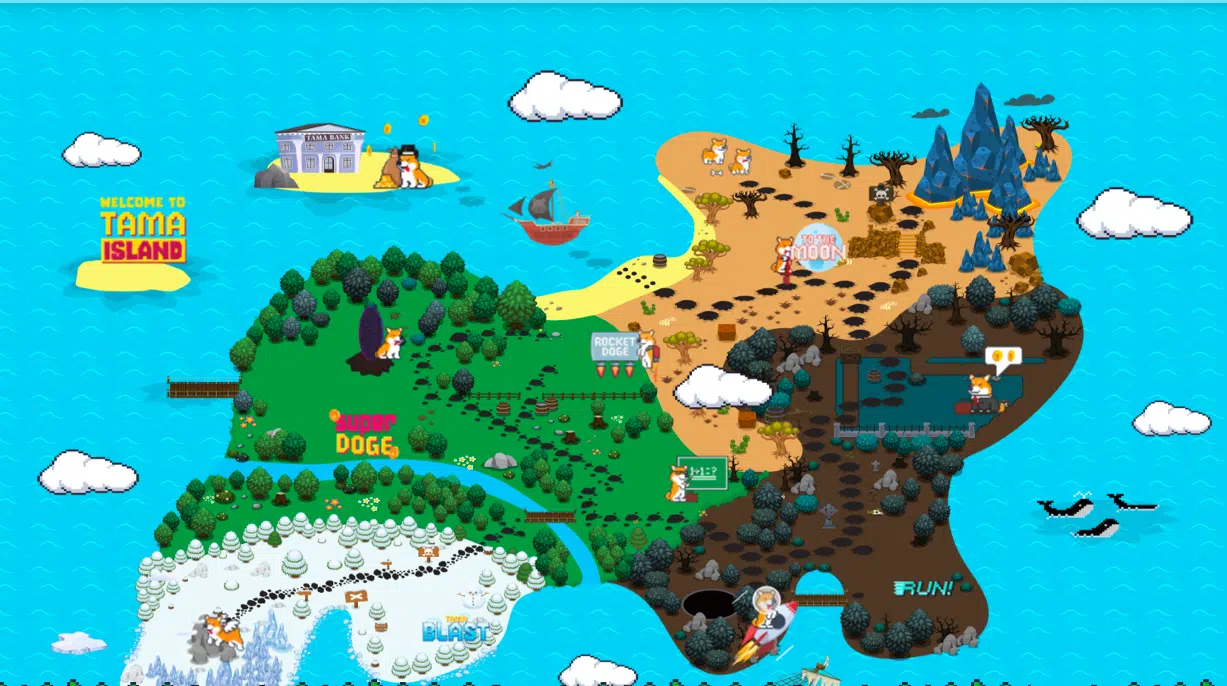 New Cryptos on Presale to Buy in 2023
Below are some other great crypto projects that are in presale that all could have similar future performances to that of Tamadoge.
Meta Masters Guild Building a Huge Mobile Community
Meta Masters Guild (MEMAG) is the fastest-growing P2E guild of 2023, and it's focusing solely on mobile games. Beyond just the medium for where the games will be played, MEMAG is separating itself from the competition by ensuring that all of their games are fun to play, first and foremost.
The developers have stated that they won't let earning metrics, tokenization and blockchain integration get in the way of producing fun games, which is ultimately what leads to the value of the token rising anyway. This is an approach they're actually calling Play-And-Earn (P&E), which is revolutionary in the industry.
Now is the best time to buy MEMAG, as it's blowing through presale stages. In fact, it's raised more than $1.4 million already, and has only a few days left in Presale Stage 3.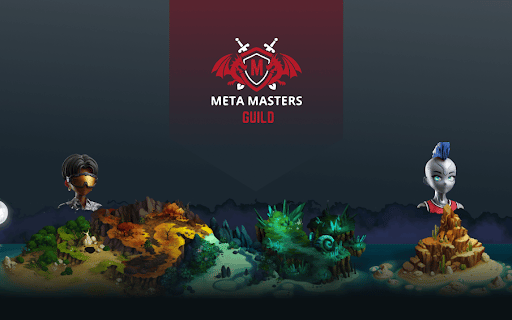 Fight Out Leading the Move-to-Earn Pack
Fight Out (FGHT) is a new gym and fitness app that is leading the M2E pack. Instead of just rewarding users for tracking the steps they take in a day, Fight Out rewards users for their all-around fitness performance. This can all be tracked directly from the app, and a person's progress toward fitness goals is reflected visually in their unique avatar.
As they continue to make progress, they'll earn more rewards, which can be exchanged for real-world value. This is why Fight Out is revolutionizing the M2E sector, and why it's doing so well in presale stages. Hurry and buy now, though, as it won't be in presale forever.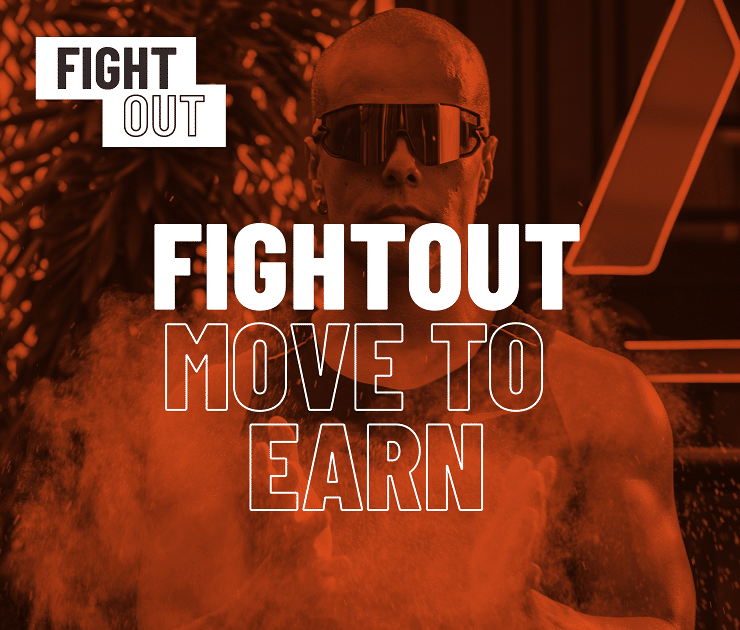 RobotEra Creating New Worlds
RobotEra (TARO) is a sandbox-like, planet-rebuilding metaverse where users will become robots to help rebuild the beautiful planet of Taro after a long war. To do this, they'll take resources from the planet, build and develop land, and collaborate with other users and robot companions.
Along the way, they'll be creating new NFT communities, all of which will be based on the $TARO token. This is the central reason why RobotEra is doing so well in its own presale thus far, and why the outlook for this new metaverse crypto project is so great.
A price increase will be coming when Stage 2 of the presale happens, from $0.020 to $0.025. So, hurry and buy now before you miss out on this great opportunity.
Buy Tamadoge Now as the Value is Skyrocketing
With the launch of Super Doge in the Tamadoge Arcade, the TAMA token already exploded 25% in value. That's just the precursor for more amazing things to come, especially as new games are launched and the full-blown Tamaverse is released. In anticipation of that, now is the best time to buy TAMA, before the price explodes even more.
At the same time, you should look at the three other crypto presale projects above — Meta Masters Guild, Fight Out and RobotEra — as great buys while they're all still in presale stages.
>>>Buy Tamadoge Now<<<