Colleges gather at Shenandoah University for school's first esports tournament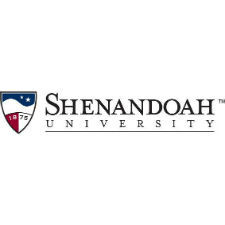 Shenandoah University hosts its first competitive esports tournament with the Shenandoah Esports Collegiate Invitational on April 27.
The event takes place from 10 a.m. to 6 p.m. in the basement of the Health & Life Sciences Building on the Winchester campus. It is free and open to the public.
Esports teams from Patrick Henry Community College, Virginia Tech, George Mason University, Radford University, Averett University, Randolph-Macon College and Northern Virginia Community College will play in both a semifinals and finals competition of Overwatch, Rocket League and League of Legends. About 15 students on Shenandoah's esports varsity team will participate. The winning team in each competition receives $250. Second place wins $100.
"It's about exposure," said Director of Esports and Sport Management Joey Gawrysiak, Ph.D. "We want to showcase not only what we're doing at Shenandoah, but also what other schools are doing. We want to show that esports is legitimate at the collegiate level, that other schools are passionate about it, and there is a lot of student interest around it."
The public is encouraged to watch the students play throughout the course of the day. A large-screen TV will allow viewers to watch the action.
Food trucks will be on hand, along with approximately 10 to 15 local business vendors that will hold meet-and-greets and hand out promotional materials. There will also be giveaways and a 50-50 raffle to benefit the esports program, as well as open-play video games for the public.
Shenandoah has 32 students on its esports varsity program. In the fall, the university will launch its esports major, which will have two tracks: management and media and communication.
Comments