Top News
Clintonistas have their eye on Jim Webb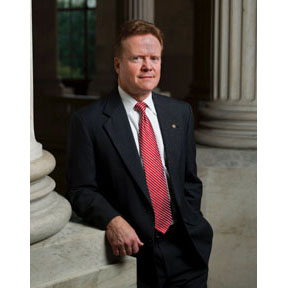 Town Hall wrote this week on the recent Jim Webb news regarding payments from his Born Fighting PAC to family members with the suggestion that the news bit could have come from Team Clinton's oppo research efforts.
The piece also highlighted a tidbit from a U.S. News report from November offering details on how staffers for a longtime Hillary Clinton aide were pitching talk radio producers to do segments examining the racy, sexually charged writings in writings in Webb's novels as a way to start a gender war.
Observers of the Virginia political scene might remember the George Allen team pushing similar stories in the 2006 Senate campaign, to no avail.
So there's some good news for Webb in there. The Clintonistas may not yet be worried, but they're showing their hand a bit that they think there may be cause for worry.
If you're a Webbie, you probably wish that his team had done its own internal oppo research to get ahead of the PAC story to do some preventative damage control.
The lesson to be learned from here on out: get ahead of the news cycle.
– Column by Chris Graham