Local
Beyond race: Inequality in income and childcare costs affect all Americans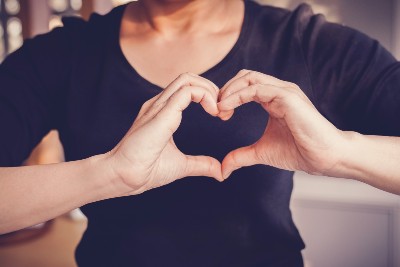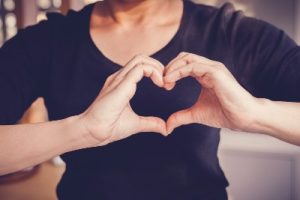 Students attend school aiming for good grades to get into good colleges so they can get good jobs as adults.
Yet, the 2022 County Health Rankings National Findings Report from the University of Wisconsin Population Health Institute reveals that not only are some Americans missing out on a living wage, women are still economically disadvantaged and schools lack the funding needed to support students. American parents also struggle to pay for childcare.
For the first time this year, the report includes information about living wage, gender pay gap, childcare cost burden and school funding adequacy. The focus of this year's report is pursuing economic security for everyone and all communities.
"As we recover from the COVID-19 pandemic and the layered crises of racism and economic exclusion, we can work to ensure that individuals, households and communities can meet their essential needs with dignity and pursue opportunities for health. The pandemic both revealed and worsened the burdens and barriers that women, people of color and people with low incomes face. It also underscored that resources have not been distributed fairly within and across communities," the report states.
Not living on a living wage
Speaking of economic security, among the report's summary findings is the average living wage across counties in the U.S. is $35.80 an hour for a household of one adult and two children. Depending on where you live in the U.S., the living wage decreases to $29.81 per hour or rises to $65.45 an hour.
"Jobs must lift workers out of poverty, not keep them in it. Living wages cover basic needs and are essential to live a healthy life," the report states. However, across the U.S. "economic security is out of reach for many. A fair and just recovery means that everyone in a community can enjoy the promise of opportunity, but in nearly all U.S. counties, a typical worker's wage is less than what would be considered a living wage for one adult with two children for the area." A more than 73 percent wage increase, according to the report, is necessary to make a living wage in some areas of the country, while other counties would need a 229 percent increase.
In the gender gap
The report reveals that women earn little more than 80 cents for every dollar men earn. Women of all races must work several more days if not months into the next year to earn the $61,807 average annual salary of a white man in the United States. Hispanic women must work another 299 days or nearly 10 months more.
"The pay gap between men and women, like other forms of income inequities, affects everyone in the community but is especially harmful to the health of working women responsible for covering basic needs and providing for those who depend on them. An economy that truly works for everyone includes equal pay in living wage jobs and work-family supports such as paid sick leave and paid family leave," the report states.
Unaffordable childcare
The COVID-19 pandemic highlighted the essential role accessible and affordable childcare, schools and early learning centers play in American communities so that parents and caregivers can participate in the workforce. According to the report, the average American household with two children spends 25 percent of its income on childcare, which is more than three times the U.S. Department of Health and Human Services' 7 percent affordability benchmark.
Caregivers with low wage jobs carry an even greater burden with childcare costs. An employee making minimum wage, which is $7.25 an hour, and has two children must allocate 90 percent of an annual paycheck toward the average cost of childcare.
"A robust and equitable recovery depends on expanding the availability of affordable, high-quality childcare," the report states.
Public schools lack funding
The reality of funding in America is that public schools operate with a spending deficit in half of counties in the country. On average, American schools must spend $3,000 more per student each year to support achievement of national average test scores. Schools in large urban metro counties operate under larger deficits, but schools in rural counties, which make up the majority in the U.S., are overrepresented among counties affected by inadequate funding. Deficits are especially high in schools in the Southern Black Belt region where a long history of structural racism still exists and impacts community resources.
"Schools that have the resources they need to prepare their students for success are critical to creating and sustaining healthy communities. A well-funded school can help put a child on the road to academic success and a healthy, long life — an opportunity every child deserves," the report states.
COVID-19 was the worst
The COVID-19 pandemic lockdown in the U.S. from March to June 2020 was not fun for anyone, and became the worst public health crisis in more than 100 years. But, according to the report, the pandemic disproportionately burdened certain communities and populations, especially women, blacks, seniors and low-income Americans.
In 2020, the U.S. experienced the largest single-year decline in life expectancy since World War II, which is 1.8 years down from 78.8 years in 2019. The largest single-year increase in the death rate was also recorded as up 17 percent from 2019 to 835 deaths per 100,000 Americans.
COVID-19 has claimed 800,000 American lives so far, and is expected to claim more. The pandemic was the third leading cause of death in 2020 and 2021. Just as Americans were still dealing with the effects of the Great Recession more than 10 years later, racism, climate change and a pandemic created negative impacts on the social and economic health of the country.
This year's report illustrates "how conditions were ripe for the pandemic to exacerbate existing health and economic disparities. The pandemic shed light on how oppressive historic and present-day systems continue to hurt us all. As we look to recover, we have opportunities to imagine what is possible and rebuild in ways that work for everyone. We can create fair economic systems and address past harms to ensure that we are a nation where we all thrive."
"The pandemic highlighted many things in American society, including our ability to unite and work together for a common good. People from different backgrounds, places, and races can come together to create a better future for all," the report states.