'Be a good Samaritan': Augusta Health official provides COVID-19 caution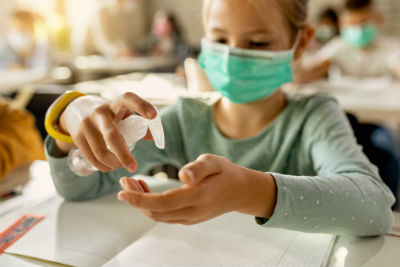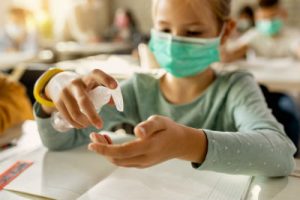 Twenty-six months after the COVID-19 lockdown in the United States was lifted, social distancing and masks are as important as vaccinations and booster shots in preventing infection.
"We still have a lot to learn about COVID," said Isaac Izzillo, Augusta Health Director of Vaccinations and Education.
What health officials do know is that vaccinations and boosters limit the severity and the number of hospitalizations. Izzillo said that patients who have not received a vaccination or booster in the last five to six months exhibit more severe symptoms when they contract COVID-19.
"The omicron variant has really found a way passed the safeguards of the vaccines and boosters," Izzillo said.
Augusta Health strives for the best care, Izzillo said in response to Augusta Health's efforts to mitigate the virus in Augusta County, Staunton and Waynesboro.
"[Augusta Health is] one of the last ones in the state [still providing public vaccinations and boosters]," Izzillo said. Augusta Health's dedication began with team members in December 2020 and with area residents in January 2021.
Despite this dedication, the city of Charlottesville and Nelson County have higher vaccination rates.
"There's always room to be better," he said.
Augusta Health's providing public vaccinations and boosters, according to Izzillo, lessened the strain on the health system as the pandemic continued into 2022.
"We need to understand that this virus really affects others," Izzillo said. He recommends that if an individual experiences symptoms that are not seasonal allergies or typical intestinal issues, both of which mimic COVID-19, they should think COVID-19 first. If you are symptomatic, stay home.
Izzillo then recommends testing early with a home kit. If you have a fever, congestion and/or cough, but the home test is negative, go to an Augusta Health facility for a PRC test.
"If a home test says positive, then you're positive," he said. Augusta Health is limited by the Food and Drug Administration and the Centers for Disease Control and Prevention when it comes to use of emergency drugs with COVID-19 patients. If you test positive and require treatment, get to a health care facility as soon as possible.
Izzillo also recommends frequent hand washing, especially for children as they return to public schools, and no hand shaking. Elbow or fist bumps are preferred. Izzillo said also to routinely disinfect areas.
Respiratory etiquette is still essential amidst the COVID-19 pandemic. "Masking consistently and correctly is essential," Izzillo said of all indoor circumstances when other individuals are present. Omicron variants B4 and B5 are "highly contagious," especially for individuals who are vulnerable because of pre-existing health conditions or age.
If someone you have been around tests positive, Izzillo recommends wearing a mask, and testing if you become symptomatic.
"Don't feel that if you've been exposed to someone [and you have no symptoms] that you're in the clear," he said. The omicron variants will display symptoms on average within four days of unmasked exposure.
Izzillo said the public should remember that individuals are still in the hospital with COVID-19 and still dying from the virus.
"I think we need to be more cautious," he said. Students returning to school this week is especially a cause for concern. Izzillo expects an uptick in cases as public schools begin the 2022-2023 school year.
Izzillo recommends CDC guidelines for quarantine: five days at home with a mask away from others, followed by five days with a mask. "Then you can go back into society."
"As a health system, we are arming ourselves and preparing ourselves for worst-case scenarios," Izzillo said of the future. The hope is to eradicate COVID-19. "There's nobody who wants to eradicate COVID more than us." He added he is curious about the variant booster which will be available in October.
As for vaccinated individuals who have contracted the virus, including President Joe Biden who tested positive twice in recent weeks, Izzillo said vaccinations reduced the risks for everyone, but then COVID-19 mutated.
"What we see now is vaccination is highly effective against hospitalization," he said. The best indicator of effectiveness is time. Efficacy begins to wane three to four months after a vaccination or booster shot. He encourages anyone eligible for a booster, to get the booster shot.
The hope is a vaccine in the future to stop COVID-19. In the meantime, Izzillo said if you test positive, stay home, tell others and reduce everyone's risk.
"Be a good Samaritan," Izzillo said.