Augusta County man arrested for abduction, assault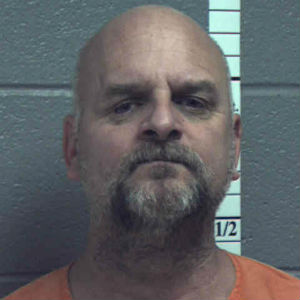 An Augusta County man is in custody after abducting and assaulting a woman and a man who tried to intervene. Daniel P. Hughes, 53, of Fishersville, was arrested after the Tuesday incident, that began around 8:30 p.m. at a hotel at 96 Baker Lane, Staunton.
The victim is an unidentified 51-year-old Fishersville woman who had come to visit Hughes earlier in the evening, according to a report from the Augusta County Sheriff's Office.
Hughes attempted to tape the woman's mouth shut, struck her, choked her, and prohibited her from leaving. At some point during the attack, the woman was able to escape and sought help from a front desk clerk at the hotel. Hughes appeared in the lobby in an effort to locate the female. A 37-year-old male employee attempted to intervene and was attacked in the process. Hughes assaulted him numerous times before fleeing, and before the arrival of law enforcement.
While investigating, deputies learned that Hughes called the female victim from a Waynesboro number. He informed her that he had inflicted harm to himself and was requesting her to meet him. Deputies found Hughes in the 1000 block of Entry School Road with non-life threatening injuries, and took him into custody.
Further investigation revealed that he had broken into the Waynesboro home, which was unoccupied at the time. Deputies don't believe that Hughes knows the homeowner, nor do they know why he choose to break into that particular home.
The female victim was examined by rescue at the scene.
Hughes was transported to the hospital, where he was examined.
"Had the victim not broken free from Hughes and sought refuge with the hotel clerk, this volatile event may have ended tragically," Augusta County Sheriff Donald L. Smith said.
If anyone has any information about this investigation, please contact the Augusta County Sheriff's Office at 540-245-5333 or Crime Stoppers at 800-322-2017.