Appeals court orders halt on work on Atlantic Coast Pipeline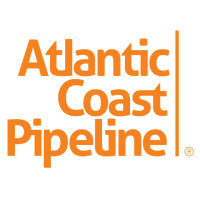 A three-judge federal appeals panel has found that the United States Fish and Wildlife Service's Biological Opinion required to certify the Atlantic Coast Pipeline did not meet minimum legal standards, throwing the status of the project into question.
"We conclude, for reasons to be more fully explained in a forthcoming opinion, that the limits set by the agency are so indeterminate that they undermine the incidental take statement's enforcement and monitoring function under the Endangered Species Act," the judges from the Richmond-based Fourth U.S. Circuit Court of Appeals wrote in an order issued on Tuesday.
The Southern Environmental Law Center argued the case before the appeals court on behalf of the Sierra Club, the Defenders of Wildlife and the Virginia Wilderness Committee.
"Like other agencies, the Fish and Wildlife Service rushed this pipeline approval through under intense political pressure to meet developers' timelines. We are grateful this decision upholds the protection of endangered species as the law requires.  It's foolish and shortsighted to risk losing rare species for an unnecessary and costly pipeline boondoggle," said DJ Gerken, Southern Environmental Law Center Managing Attorney, Asheville office.
Dominion Energy, in a statement on the decision released on Wednesday morning, said work on the pipeline will continue to move forward as scheduled.
"This decision only impacts activities directly covered by the Incidental Take Statement in certain defined areas along the route," the company said in the statement. "We will fully comply as required while we continue to construct the project. Although we disagree with the outcome of the court's decision, and are evaluating our options, we are committed to working with the agency to address the concerns raised by the court's order."
Dominion Energy is one of four energy companies involved in Atlantic Coast Pipeline LLC – along with Duke Energy, Piedmont Natural Gas and Southern Company Gas. The Atlantic Coast Pipeline is a 600-mile underground natural gas transmission pipeline stretching from West Virginia through Virginia into North Carolina.
Comments